News

Capcom Files to Renew European Darkstalkers Trademark

posted on by Justin Sevakis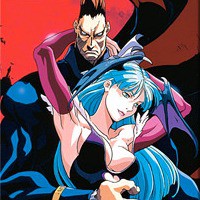 Game publisher Capcom filed a new trademark for the name Darkstalkers in the European Union on Tuesday. At a panel at San Diego Comic Con 2010, the company's fighting game producer Yoshinori Ono took a photo of the audience waving money in support of the game franchise. He stated that he will show the picture to the rest of his company to demonstrate the fans' support for more Darkstalkers.
Under United States law, trademarks must be renewed every 10 years, and its owner must submit an affidavit stating that the trademark is still actively being used every 5 years, or the trademark will expire.
The Darkstalkers franchise (known in Japan and the rest of Asia as "Vampire") is a series of gothic-themed fighting video games that first debuted in arcades in 1994. The last release of the game, Vampire: Darkstalkers Collection, was released for Playstation 2 in Japan in 2005. A four-episode OVA, Nightwarriors - Darkstalkers' Revenge, was produced in 1997 and released in America by Viz Media. A manga adaptation was published by Viz the same year. Udon Comics published another manga adaptation in 2010. The franchise has also inspired an American cartoon series and a comic book adaptation.
[Via Eurogamer, Siliconera]
---