News

Capcom Files to Renew European Darkstalkers Trademark

posted on

2012-02-15

23:35 EST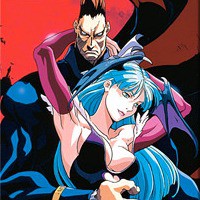 Game publisher Capcom filed a new trademark for the name Darkstalkers in the European Union on Tuesday. At a panel at San Diego Comic Con 2010, the company's fighting game producer Yoshinori Ono took a photo of the audience waving money in support of the game franchise. He stated that he will show the picture to the rest of his company to demonstrate the fans' support for more Darkstalkers.
Under United States law, trademarks must be renewed every 10 years, and its owner must submit an affidavit stating that the trademark is still actively being used every 5 years, or the trademark will expire.
The Darkstalkers franchise (known in Japan and the rest of Asia as "Vampire") is a series of gothic-themed fighting video games that first debuted in arcades in 1994. The last release of the game, Vampire: Darkstalkers Collection, was released for Playstation 2 in Japan in 2005. A four-episode OVA, Nightwarriors - Darkstalkers' Revenge, was produced in 1997 and released in America by Viz Media. A manga adaptation was published by Viz the same year. Udon Comics published another manga adaptation in 2010. The franchise has also inspired an American cartoon series and a comic book adaptation.
[Via Eurogamer, Siliconera]
---
What's the true definition of "anime?" These internationally-produced animations may surprise you and challenge your own perception of the medium!
― Back in early 2014, I wrote a column about international co-productions with Japanese studios. That column had a general "here's some shows you might not know were animated in Japan or financed outside of Japan" focus, but this column is more of a look ...
"Dinosaurs evolve into hot humans to avoid extinction in this funny send-up of the increasingly crowded monster girl genre. Rebecca Silverman takes a look."
― If your first reaction upon looking at the title of Seven Seas' newest monster girl offering is to think, "Wow, the monster girl genre has definitely gone too far," you could be forgiven. From the outside, My Girlfriend is a T-Rex just looks li...
"Karoshi", or working yourself literally to death, is a phenomenon sometimes mentioned in anime, and it's on the rise in Japan - Justin goes over the basics.
― Vincent asks: There's always some sort of news about employees dying of overtime work in Japanese media. A professor at an university in Tokyo even stated that he thought it was "pathetic for someone to die just from working more than a hundr...
Zac and Jacob do battle with Anno Hideaki's political hot take, Shin Godzilla. PLUS: Miss Hokusai, Yuri!!! on Ice, Girlish Number and much much more!
― ANNCast Episode 273: Shin Godzilla Zac and Jacob do battle with Anno Hideaki's political hot take, Shin Godzilla. PLUS: Miss Hokusai, Yuri on Ice, Girlish Number and much much more! You can listen to the show on our player here, direct-download the M...
Twenty years ago right now some of the most incredible anime ever made were released; Daryl Surat is here to run down the best of them, including Escaflowne, Gundam, Detective Conan and more!
― I've long been of the opinion that the number of great works in anime is a relatively constant thing from year to year. But as I noted in my previous feature, Thirty Years Ago: The Best Anime of 1986, the amou...
Kuromukuro does its best to resolve its many mysteries in its action-packed second half, but does it succeed? Theron Martin investigates.
― Despite Netflix breaking the series into two 13-episode blocks for its subtitled stream, there was no break in Kuromukuro's 26-episode airing in Japan. Hence it's only natural that its second half picks up exactly where last season left off with zero recap. Where...
We're giving away 6 copies of the New York Comic-Con Exclusive Edition of The Attack on Titan Anthology, including one copy signed by the artists and writers!
― Our wonderful friends at Kodansha Comics have given us 6 copies of the New York Comic-Con Exclusive Edition of The Attack on Titan Anthology, including one copy signed by the artists and writers! It's the "most anticipated title of the year" ...
The Nintendo Switch is here! Plus: Dustin digs deep into Exist Archive, a gorgeous new Valkyrie Profile-style RPG. ALSO: Red Dead Redemption 2, World of Final Fantasy and more!
― First things first, let's get this out of the way: the teaser video for the Nintendo Switch, Nintendo's next console, is here. Watch it, absorb it, really give it some thought, and you'll get my full reaction next week. Movi...
As High School DxD enters its third season, does it still have enough juice to satisfy thirsty fanservice fans? Theron Martin has the answers.
― Based on its first two anime installments, High School DxD is the standard-setter and reigning champ for raunchy harem franchises. Despite being plagued by some production and storytelling issues, its third season does little to dethrone it. The main problem...
Sometimes you hear it said that english dubs contain more swearing than a faithful translation would provide; is there any truth to that? Justin looks into it.
― Eric asks: So I have an acquaintance who says he prefers to watch subbed anime over English dubs because the English translators add too many swears to the dialogue. Now I usually don't care why people prefer dubs or subs (and in this case ...
Bandai Namco Games is set to launch the latest Sword Art Online video game, Sword Art Online: Hollow Realization very soon. The game launches in Japan on October 27. Fans in Europe and North America won't have to wait much longer; the game will be released in those regions on November 8. Hollow Realization is set after the events of Lost Song and takes players back to the world of Ainground, a rev...
Light novel adaptations have overwhelmed the anime industry for years - but what's a "light novel", anyway? Who writes them, who reads them, and how did they come to dominate anime?
― Light novels are some of the most common sources of anime adaptations today. While light novels have served as a basis for anime for many years (think of titles like Slayers and The Record of Lodoss War), they have beco...
Can a fantasy adventure starring a pack of puppets really capture the same thrills and chills as an anime series, even with Gen Urobuchi at the wheel? Nick Creamer aims to find out.
― When it was first announced that Gen Urobuchi would be directing a puppet drama, it was difficult to know what to expect. Having started his career in visual novels and then made his mark in anime through works like Mad...
The Fall 2016 Anime Preview Guide has begun! Check back daily for fresh previews of every new show this season!
Available Now: Girlish Number - Fall 2016 Short Anime - Magic of Stella - March comes in like a lion - Occultic; Nine - Poco's Udon World - Long Riders - ClassicaLoid - Kiss Him, Not Me! - Haikyu! Season 3 - Drifters - Lostorage incited WIXOSS - ALL OUT!! - Keijo!!!!!!! - FLIP FLAPPERS - Brave Witches - and much more!