News

Manchester MCM Expo on Saturday

posted on by Andrew Osmond
Includes Manga Entertainment and Vic Mignogna panels, Pokemon Conquest game.
---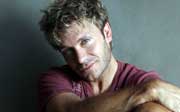 The ebook for the one-day Manchester MCM Expo event, running on Saturday July 21, is now online, including a timetable of events. Among the main items are a presentation by Jerome Mazandarani of Manga Entertainment on his company's new anime releases (12 noon); and a 3 p.m. panel with Vic Mignogna (pictured), the dub voice of Edward Elric in all the anime versions of Fullmetal Alchemist. Both events should run thirty minutes.
Other items include a presentation by Namco Bandai at 12.30 p.m, and a cosplay event at 3.30 p.m. presented by MCM's regular host Granny Gertrude.
On the games side, the event site reports:
The Nintendo Unleashed stand will be going XL for the upcoming release of the new 3DS XL console - the biggest ever screen on a Nintendo handheld. The publisher is bringing a vast array of titles to Manchester Comic Con so fans can see how their favourite games are even better in XL. Nintendo's playable 3DS games will include the UK exclusive of Pokémon Conquest, as well as Kingdom Hearts: 3D Dream Drop Distance and New Super Mario Bros. 2. Visitors will also be able to get hands-on with new Wii title Beat the Beat: Rhythm Paradise.
Manchester MCM Expo takes place at the Manchester Central venue (details) and tickets are available here. Advance tickets close at 7 p.m. on Thursday July 19, and on-the-door tickets are subject to availability.
Via UK Anime Network
---