×
remind me tomorrow
remind me next week
never remind me
Just 4 Days Left to Enter the Pumpkin Carving Contest! • The competition is heating up but there's still time to enter for a chance to win over US$1,000 in anime DVDs and swag! Click to find out how!
read more
News

JManga Adds Nanao Hidaka's Detective Manga Lady Lady

posted on by Kimberly Grace
---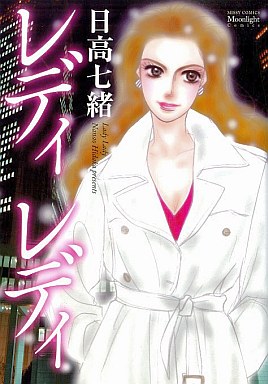 JManga, a platform for reading legal manga online, revealed in its newsletter on Thursday that it will add at least 11 new volumes of manga next week, including the first volume of Nanao Hidaka's Lady Lady.
Lady Lady's hardboiled romance follows the posh life of Reiko Kūjō, a beautiful woman whose fashion style is second to none. Her favorite brand is Chanel and her personal ride is a Lamborghini. Reiko just happens to be a detective with unrivaled prowess. Reiko takes on cases with her unorthodox investigating methods and her subordinate Sanada, with whom there are unspoken feelings.
Manga's releases for next Tuesday include the following manga:
Nanao Hidaka's Lady Lady
Etsuya Mashima's Chitose Get You!! (7)
Toshiko Endo's Nagomi Club (3)
Wasa Sagiri's The Twelve Hour Ruler (2)
Yasuhito Yamamoto's Ninja Papa (2)
Kan Sakurai and Jun Hayase's Ekiben Hitoritabi (3)
JManga's releases for next Thursday will include:
Boichi's SUN-KEN ROCK
Chihiro Tamaki's Walkin' Butterfly (3)
Setona Mizushiro's Dousei Ai
Kuzushiro's Kimino Tamenara Shineru (2)
Cathy Williams and Yukako Midori's Vengeful Seduction
Last month, JManga announced that it is offering a new pay-as-you-go point plan. Members can now obtain points and spend them as needed, instead of signing up for monthly points.
---