News

First Wolf Children U.K. Cinema Venues

posted on by Andrew Osmond
---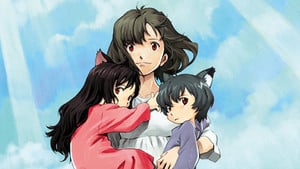 Manga Entertainment has tweeted some of the U.K. cinema venures that will be screening The Wolf Children Ame and Yuki, directed by Mamoru Hosoda (The Girl Who Leapt Through Time, Summer Wars).
Nottingham, Broadway in late October/early November
Picturehouse, Cambridge
Chapter Arts Centre, Cardiff
Tyneside Cinema, starts on October 25.
Irish Film Institute, Dublin
Dundee Contemporary Arts, screening on November 2 (11 a.m.) as part of Discovery Film Festival.
The film is already confirmed as part of the line-up in London's next Anime All-Nighter on the night of October 12 at the Stratford East Picturehouse.
Manga Entertainment has already scheduled the film for DVD and Blu-ray release on December 23.
---