News

Youka Nitta Starts New Embracing Love Boys-Love Manga

posted on by Sarah Nelkin
Sublime publishes first series of Nitta's Haru o Daiteta erotic
boys-love
manga
---

The preview for the June issue of Libre Publishing's Semi Monthly Be-Boy Gold magazine is announcing that a new series for Youka Nitta (Spiritual Police, Irokoi)'s Haru o Daiteta (Embracing Love) boys-love manga is scheduled to begin in the issue, which will ship on April 28. The first chapter will contain 35 pages, and will include a color introduction. Nitta announced on her website on February 10 that she had a new series planned in relation to Embracing Love.
Nitta also announced that the first volume of her Haru o Daiteta: Alive series will ship on March 10. In the announcement Nitta stated that the subtitle "Alive" is deeply meaningful to her because she drew the series while suffering health complications. The second volume is slated for July.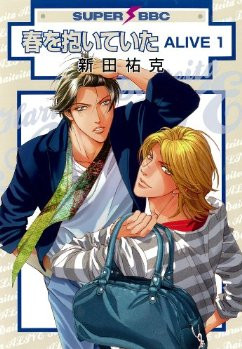 Nitta's original Embracing Love erotic boys-love manga ran from 1999 to 2009, and inspired two original anime (OAV) episodes licensed by Media Blasters. She also published an Embracing Love side story titled Time Share in Be-Boy Gold's February 2013 issue. Central Park Media released early volumes of the series from 2005 to 2007, and JManga released the manga digitally in English in 2011 before closing its doors last year. Sublime now publishes the manga in North America in omnibus form.
---