News

Toei Animation Makes Circle Pandemica Smartphone RPG

posted on

2014-05-06

21:55 EDT by Egan Loo
Players fight to survive in world decimated by virus
---

The anime studio Toei Animation (One Piece, Dragon Ball) is developing an original smartphone game for launch in mid-May. The Enkan no Pandemica (Circle Pandemica) role-playing game is set in a modern-day world that has been decimated by a mysterious, new type of virus that turns its infected into savages. The virus has already claimed a majority of the human population, and those who have escaped infection must fight to survive.
Studio Fake, the developer of Sega's PSP game J-League Pro Soccer Club o Tsukurō! 7 Euro Plus, is working on the game. Instead of a web app that players can play by simply pressing buttons, Circle Pandemica is a native app similar to the currently popular Puzzle & Dragons and Monster Strike. According to Mainichi Shimbun's Mantan Web, Circle Pandemica has a high level of gameplay more akin to home console games.
The game is free-to-play, but players can buy in-game items. The game features characters on a 3D field map. Players create parties of 10 characters to go on a quest, and as the characters each get stronger, they evolve and change appearance. Character roles include seeker, servant, engineer, and guard. Those who pre-register for the game will receive the character Kuon Natsusaka.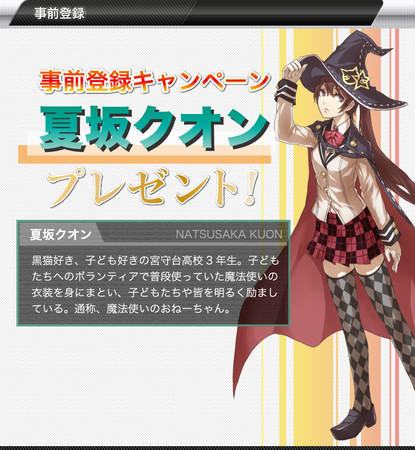 Mantan Web reports that by starting with a smartphone game (which can have lower development costs than anime) and then expanding into other media such as anime and manga, Toei Animation is aiming for a different approach than it has taken with television anime. Toei Animation said regarding the game that it will "of course" be conscious of a possible anime adaptation, but it is also focusing on expansion in the Asian market as well.
Toei Animation filed a trademark for "Enkan no Pandemica" on January 17, and then teased the game's website at the AnimeJapan convention in March.
---
Images © Toei Animation
Source: Mainichi Shimbun's Mantan Web
---