×
remind me tomorrow
remind me next week
never remind me
Subscribe to the ANN Newsletter • Wake up every Sunday to a curated list of ANN's most interesting posts of the week.
read more
News

'On Your Mark' Pulled from Miyazaki Box Sets After Aska's Drug Arrest

posted on by Egan Loo
Ghibli ga Ippai Special Short Shorts DVD shipments also halted
---

After Aska (Shigeaki Miyazaki) of the musical duo Chage and Aska was arrested for drug possession, Walt Disney Studios Japan is delaying its Miyazaki Hayao Kantoku Sakuhin-shū (The Collected Works of Director Hayao Miyazaki) Blu-ray Disc/DVD boxes from June 18 to July 2. In addition, this 13-disc collection of director Hayao Miyazaki's works will no longer have "On Your Mark," the music video of a Chage and Aska song, as a bonus.
Nearly two decades ago, Chage (Shuji Shibata) and Aska approached Studio Ghibli to make a music video for their "On Your Mark" song. The music video — which Miyazaki conceived, wrote, and directed — became an "experimental film" shown in theaters with Whisper of the Heart in 1995.
Walt Disney Studios Japan is also stopping shipments of the 2005 Ghibli ga Ippai Special Short Shorts DVD. The DVD features "On Your Mark" along with other shorts that Miyazaki's Studio Ghibli produced.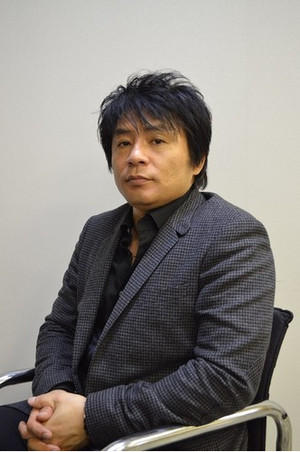 Universal Music announced on Monday that it is suspending shipments and recalling goods by Chage and Aska, as well as goods by Aska alone, following his arrest.
Universal's contract with Chage and Aska had already ended, but individual contracts for the rights to sell and distribute goods remained. The company is terminating all related contracts, halting shipment and digital distribution on all music and video products, and recalling all possible CD and video products.
The company apologized to fans and commented that, even though there is no doubt of Aska's merit as an artist, it made the decision as a company operating as a member of society.
Police allegedly found tablets and powder believed to be MDMA and other stimulants, as well as paraphernalia for using drugs, in a room of the singer's Minato ward apartment on April 6 and 12. Aska, who is being held at a police station in Tokyo's Koto ward, denies the charges against him. Police are investigating details surrounding the case, including how the drugs were obtained.
Last summer, Chage and Aska delayed their "On Your Mark" reunion concerts out of concerns that Aska had a transient cerebral ischemic attack (TIA). Weekly publications later reported that Aska may have been using drugs, but the singer denied the claims. He commented about his illness on his official website and said he was "absolutely not doing illegal things."
Chage and Aska debuted in 1979, and last year marked their 35th anniversary. The duo had said, "We hope that this year will be one we can spend with our fans, who walked with us for an amazing 35 years."
The duo had been on hiatus for four years before the delayed 2013 concerts, and it had been six years since their last live concert. Aska and Chage continued to pursue solo careers during the hiatus of their musical duo. Aska's latest album, Boku ni Dekiru Koto Ima Utau Series, was released in March 2013.
Chage and Aska began to gain attention with their songs "Banari no Kawa" and "Morning Moon" in the 1980s. In 1992, the duo's television drama theme song "Say Yes" sold more than 2.7 million copies. Their song "Yah Yah Yah" set records two years later and gained the duo popularity across Japan and in several Asian countries. The duo's "Something There" song also became the ending theme song for the 1994 American Street Fighter film.
Thanks to mdo7 for the news tip.
Sources: AV Watch, Natalie via Hachima Kikō (link 2), NHK World
---