News

Maaya Sakamoto, Cornelius to Perform New Ghost in the Shell Film's Theme Song

posted on by Sarah Nelkin
Design for new character Pyromania for TV series also unveiled
---

The official website for the Ghost in the Shell franchise announced on Friday that Maaya Sakamoto and Cornelius will perform the main theme song for the upcoming Kōkaku Kidōtai Shin Gekijō-ban (Ghost In The Shell: The New Movie) film.
The song will be titled "Mada Ugoku" (It Still Moves.) Cornelius will also compose and arrange the song, while former member of band Yura Yura Teikoku Shintarō Sakamoto will write the lyrics. The CD containing the song and another song titled, "Anata o Tamotsu Mono" (What Maintains You) along with one other coupling song will ship in Japan on June 17 for the price of 1,300 yen (about US$10).
Sakamoto will also play the protagonist Motoko Kusanagi, and Cornelius will be composing the film's soundtrack.
The website also unveiled the character design for Pyromania (seen below), who will appear in the two new episodes featured in the Ghost in the Shell Arise: Alternative Architecture television anime series.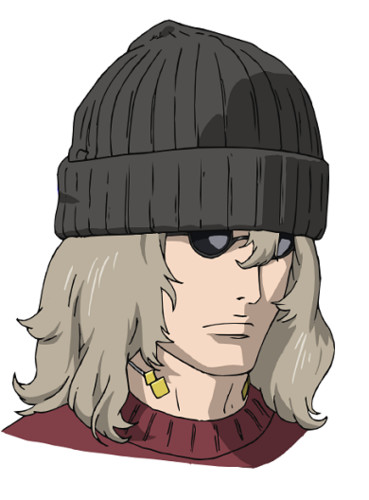 Kazuchika Kise (Ghost in the Shell Arise chief director) will serve as chief director at Project I.G., and will also design the characters. Tow Ubukata (Ghost in the Shell Arise screenplay) will handle the screenplay, and Cornelius will score the film's music. Kazuya Nomura (Robotics;Notes, Sengoku Basara - Samurai Kings: The Movie director) will serve as director, and Tooru Ookubo (Ghost in the Shell 2: Innocence, Ghost in the Shell: Stand Alone Complex key animation) will take the position of chief animation director. The film will feature the cast from Ghost in the Shell Arise, with voice talents Maaya Sakamoto, Ikkyuu Juku, Kenichirou Matsuda, Tarusuke Shingaki, Shunsuke Sakuya, Takurou Nakakuni, Youji Ueda, Kazuya Nakai, and Miyuki Sawashiro listed, although no character names are attached.


The fourth and final part of the Ghost in the Shell Arise OVA series premiered in Japan in August. Funimation licensed all four episodes and released the first episode in a special imported edition in 2013, and then released all four episodes in North America last year. A television broadcast of the four OVAs with two extra episodes will premiere in Japan on April 5 under the title Ghost in the Shell Arise: Alternative Architecture.
[Via animeanime.jp]
---