News

Yu-Gi-Oh! VRAINS Anime Reveals New Duelist Character Designs

posted on by Rafael Antonio Pineda
Duelists Gō Onizuka, Aoi Zaizen debut in May anime
---
The staff of Yu-Gi-Oh! VRAINS, the upcoming sixth anime in the Yu-Gi-Oh! television anime franchise, revealed the designs of two new duelist characters for the anime on Tuesday.

Gō Onizuka (left) goes by the handle Go Onizuka (Go鬼塚) in the VR space, and regards himself as a rival to Playmaker/Yūsaku. Aoi Zaizen (right) goes by the handle of Blue Angel in duels in the VR space, but in reality is Yūsaku's classmate, and a famous charismatic duelist.
In addition, comedy duo Viking, actor Louis Kurihara, and actress Miki Yanagi will appear in the Yu-Gi-Oh! Labo special, which will air on April 5 at 6:25 p.m. to promote the anime.
The show will premiere in May on TV Tokyo and affiliated stations. The show will move to Wednesday's 6:25 p.m. time slot. (Yu-Gi-Oh! Arc-V now airs on Sundays at 5:30 p.m.)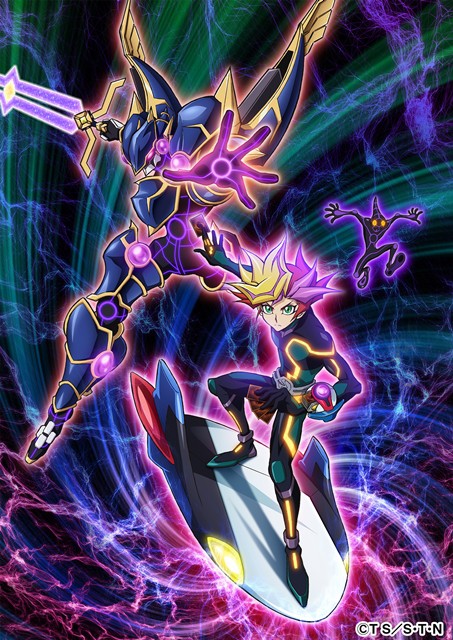 The anime's main character Yūsaku Fujiki (pictured below) possesses a cool and sharp mind, and has the skills to be a hacker. He excels at quickly judging the situation at any place, and determining the thoughts of whomever he is talking to. His ace monster is named "Decode Talker," who wields a giant sword. Yūsaku transforms from his school uniform when he enters the VR space for duels.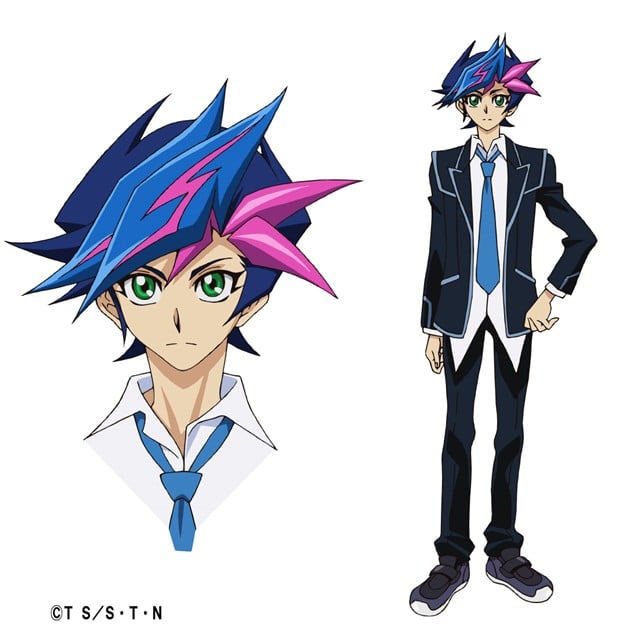 In the VR space, he has the handle of "Playmaker." When he enters the VR space, he transforms, and he rides a board while dueling.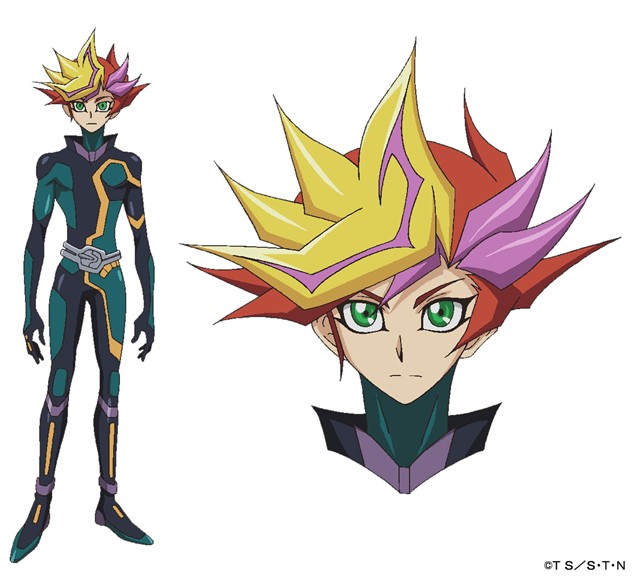 The site also revealed a design for what it labeled a "mysterious creature."

The theme for the new work is "Let's take one step forward and try it!" Yūsaku hates standing out, and at his school he doesn't. However, Yūsaku starts meeting others through duels, and starts moving forward.
The fifth and ongoing anime in the franchise, Yu-Gi-Oh! Arc-V, premiered in Japan in April 2014. The series premiered on TV in Canada in August 2015, and premiered in the United States on the Nicktoons channel in February 2016. Crunchyroll began streaming the series worldwide outside of Asia in November.
Source: Comic Natalie
---