News

Rengoku ni Warau Stage Play Reveals Cast Visuals

posted on

2017-06-02

15:00 EDT
---
The official website for the stage play adaptation of Rengoku ni Warau (Laughing in Purgatory), Kemuri Karakara's prequel manga to Donten ni Warau (Laughing Under the Clouds), announced on Friday that Mai Asada will play Yuzuki Ashiya, a prostitute and information dealer. The staff revealed a visual of Asada in costume.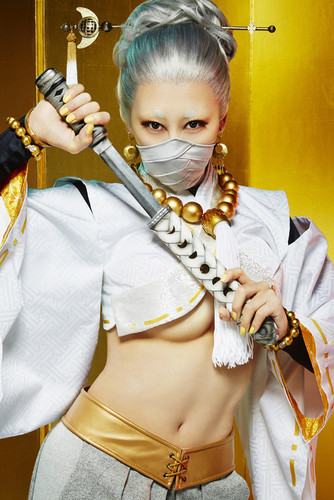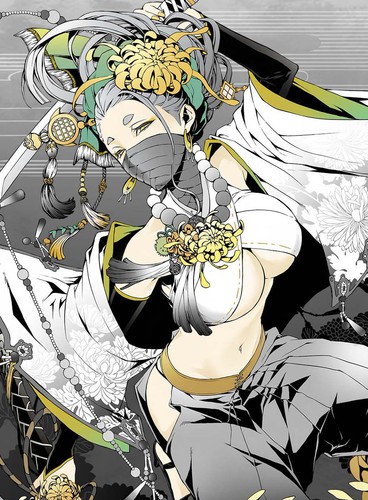 The website previously revealed visuals for the three main cast members:
Hiroki Suzuki as Ishida Sakichi, who would later be known as the historical warlord Ishida Mitsunari
Tsubasa Sakiyama as Baren Kumo, the eighth head of the Kumo Jinja (Cloud Shrine) who has a connection to the Orochi threat
Ami Maeshima as Okuni Kumo, Baren's twin sister who holds the position of eighth head alongside him
Additional cast includes:
Kento Ono as Kaishin Momochi
Takeru Naya as Ichiha Momochi
Masato Saki as Shishimaru Momochi
Kōhei Hayashida as Rintarō Momochi
Minami Turimoto as Ako Momochi
Sena Yamashita as Ōka Momochi
Jirō Muratarō as Hideyoshi Hashiba
Shinsuke Hiratsuka as Goemon Momochi
Keisuke Higashi as Shūsui Momochi
Seijirō Nakamura as Sakon Shima
Keigo Yoshino and Hiroaki Kakukawa as Tanba Momochi (double cast)
The play will debut from August 24 to September 3 at the Sunshine Theater in Tokyo and from September 9-10 at the Morinomiya Piloti Hall in Osaka. Daisuke Nishida is writing and directing the play.
The manga serves as a prequel to Laughing Under the Clouds, and it is set during Japan's Warring States period, 300 years before the main manga's story. The story centers on the Orochi at Lake Biwa.
Karakara launched the ongoing manga in Monthly Comic Garden in January 2014. The manga's sixth compiled book volume shipped on Tuesday.
The original Laughing Under the Clouds manga inspired a 12-episode television anime in 2014. Funimation streamed the series as it aired with both English subtitles and an English broadcast dub as one of two shows that debuted its broadcast dubbing strategy. The manga has also inspired several stage plays and an upcoming live-action film opening in February 2018.
Karakara launched the Donten ni Warau Gaiden side-story manga on Mag Garden's "Beat's" manga site in 2014 after running the original Donten ni Warau manga in Mag Garden's Monthly Comic Avarus magazine from 2011-2013. It ended on February 3. It is inspiring an anime film later this year from WIT Studio.
Source: Comic Natalie (link 2)
---