×
remind me tomorrow
remind me next week
never remind me
Subscribe to the ANN Newsletter • Wake up every Sunday to a curated list of ANN's most interesting posts of the week.
read more
News

Yen Press Licenses Silver Spoon, Kemono Friends Manga, A Sister's All You Need, Reborn as a Vending Machine Light Novels, More

posted on by Karen Ressler
---


Anime News Network's coverage of Anime Expo 2017 is sponsored by Aniplex and Yen Press.
---
Yen Press announced at its Anime Expo panel on Saturday that it will release the following manga in print:

Silver Spoon by Hiromu Arakawa (Fullmetal Alchemist)


Kemono Friends: Welcome to Japari Park (Kemono Friends: Yōkoso Japari Park e! by Furai


Is It Wrong to Try to Pick Up Girls in a Dungeon? Days of Goddess (Kamisama no Nichijō), Masaya Takamura's four-panel spinoff of Is It Wrong to Try to Pick Up Girls in a Dungeon?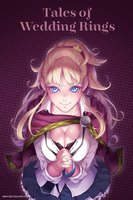 Tales of Wedding Rings (Kekkon Yubiwa Monogatari) by Maybe (already available digitally on Crunchyroll)


Oh, My Sweet Alien! (Yome ga Kore na Monde.) by Kōji Miyata (Single-volume manga slated for January)

Mermaid Boys by Yomi Sarachi (Steins;Gate manga)

Zo-Zo-Zombie-kun by Yasunari Nagatoshi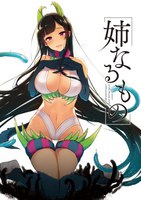 The Demon Who Became My Sister (Ane Naru Mono) by Pochi Iida

Hatsu*Haru by Shizuki Fujisawa

Baccano! by Shinta Fujimoto (Yen Press simulpublished the manga digitally)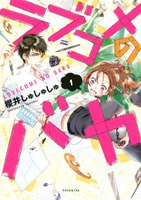 Stupid Love Comedy (Lovecome no Baka) by Shushushu Sakurai

Sacrificial Princess and the King of Beasts (Niehime to Kemono no Ō) by Yu Tomofuji

Yen Press also announced that it will release the following manga titles digitally. Print releases for these titles is unconfirmed.
Yen Press announced the following light novel licenses:

Reborn as a Vending Machine, Now I Wander the Dungeon (Jidōhanbaiki ni Umarekawatta Ore wa Meikyū ni Samayō) by author Hirukuma and illustrator Itsuwa Katō


The Hero and His Elf Bride Open a Pizza Parlor (Yūsha desu ga Isekai de Elf Yome to Pizza-ten Hajimemasu) by author Kaya Kizaki and illustrator Shiso (slated for spring 2018)


I've Been Killing Slimes for 300 Years (Slime Taoshite 300 Nen, Shiranai Uchi ni Level MAX ni Nattemashita) by author Kisetsu Morita and illustrator Dontsugel


A Sister's All You Need. (Imōto Sae Ireba Ii.) by author Yomi Hirasaka and illustrator Kantoku


Goblin Slayer Year One (Goblin Slayer Gaiden: Year One) spinoff novel (coming next year)

Yen Press announced the following digital manga that will launch simultaneously with Japan:
In addition, Yen Press will release Pandora Hearts in a repackaged deluxe box called the "PandoraBox" in November for US$230. The new release will have a box with metal handles, larger pages, and reproduced color pages.
Update: More details added.
---