News

Aniplus Asia to Air Simulcast of Pop Team Epic Anime

posted on by Rafael Antonio Pineda
Anime premieres January 7, 1:30 a.m. GMT +8
---
Aniplus Asia announced on December 29 that it will air a simulcast of the television anime of Bkub Okawa's Pop Team Epic manga. It will premiere the anime on January 7 at 1:30 a.m. GMT +8, and it will air on that timeslot every Sunday, with an encore broadcast on Sundays at 8:30 p.m.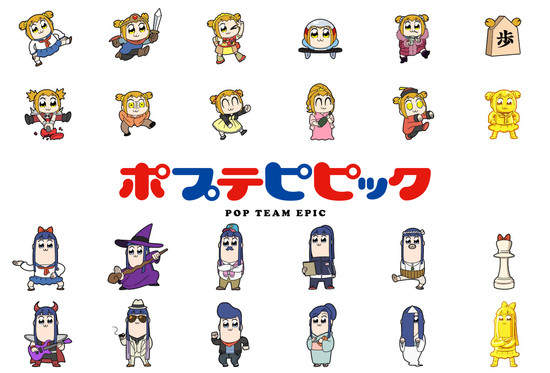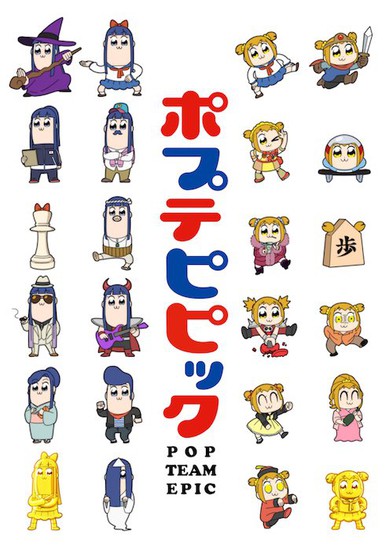 Komatsu and Uesake are voicing Popuko and Pipimi, respectively, in the anime. The surreal four-panel manga centers around two 14-year-old girls, the short Popuko and the tall Pipimi. The story summary on the anime's website quotes William Shakespeare's Tweflth Night play, "There is no darkness but ignorance."

Space Neko Company's Jun Aoki (Oshiruko - The Summertime Mischief, Stephan no Ongaeshi, "#1 Adachin mo Keitai ga Hoshii da chin!") and Aoi Umeki (Kamikaze Douga staffer on City Hunter's "Ryō no Propose" short) are serving as series directors. Kotaro Sudo is planning and producing, and Aoki is in charge of series scripts. Umeki is in charge of concept design works.
Tōru Kanegae is directing the sound at Glovision, and Yasumasa Koyama is handling sound effects. Busted Rose's Gin is composing the music.
Kamikaze Douga is animating the series, and King Records is credited for production. The self-described "crappy anime" will launch in January after a delay from the planned October launch.
Uesaka will also perform the opening theme song "Pop Team Epic" for the series. The song will be Uesaka's ninth single, and it will ship on January 31.
The 12-episode anime will ship in three Blu-ray Disc and DVD releases beginning on January 31. The second volume will ship on February 28, followed by the third volume on March 28. Each volume will cost 6,800 yen (about US$61), include audio commentary, and bundle a booklet.
Ōkawa launched the manga on the Manga Life Win website in 2014, and ended it in 2015. Takeshobo released the manga's first compiled book volume in print in 2015. Ōkawa launched the "second season" in February 2016, and ended it in April 2016. Takeshobo released the second volume in June 2016. The manga started a "third season" in October 2016. The latest chapter has been delayed from December 10 to December 13 due to the author's "sudden illness" described as "Hawaii." The manga and its characters have since become popular not only in Japan but also overseas.
---