Digital Manga Inc. launches Online Manga Site
(Los Angeles, August 12, 2008) – Digital Manga Inc, one of the industry's most unconventional and innovative companies, is pleased to announce the launch of emanga.com Beta – the industry's first publisher sponsored manga rental site. "We are pretty excited," explains marketing manager Rachel Livingston. "Everyone asks if we do digital comics since our name is Digital Manga. I can finally say yes!"
At emanga.com, customers can view sample pages for free or view the entire book by paying for a time-based rental. "All content available through eManga is streamed to your computer through Adobe Flash player," explains Director of Operations Miguel Balauag, "You can trade eManga points to rent titles for a limited amount of time. If you later decide to rent the same title again, it will be automatically upgraded to an "unlimited" rental, which does not have time restrictions."
The emanga.com site features a unique manga viewer that allows readers to view single pages, double page spreads, or each individual panel. In some cases, readers will be able to press play and have the panels scroll automatically for a hands free experience. "We are trying to get some of the people in the office to do voiceovers for a few of the titles," teases Production Manager Wendy Lee. "With the player, the possibilities are endless!"
The site will be in beta testing for the next month. Readers are invited to take a look at the free samples currently available on the site – including L' Étoile Solitaire by Yuno Ogami - and email us at [email protected] with any comments or feedback. The first 100 readers to register will receive 400 free points with which to purchase additional content.
******************************************************************************* About Digital Manga, Inc.
Digital Manga, Inc. (DMI) specializes in building corporate and cultural bridges from Japan to the Western Hemisphere - specifically through the licensing, importation and preparation of anime (Japanese animation), manga (Japanese comic books) and related merchandise for the North American mainstream and subculture markets. In this capacity, DMI serves as a catalyst for the expansion of Japanese pop-culture institutions into global arenas.
Contact Digital Manga, Inc at 1487 West 178th Street Suite 300, Gardena, CA 90248;
Phone (310) 817-8010; Fax (310) 817-8018; and web site at www.emanga.com.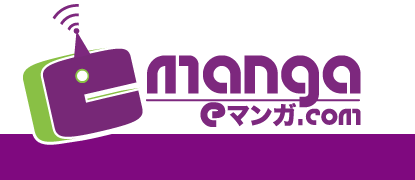 ---