×
remind me tomorrow
remind me next week
never remind me
Subscribe to the ANN Newsletter • Wake up every Sunday to a curated list of ANN's most interesting posts of the week.
read more
Author/Translator Fred Schodt to Return to Otakon©
Baltimore, MD (June 18, 2009) – American writer, translator and conference interpreter Fred Schodt will return this year as a guest at
Otakon
2009.
Frederik L. Schodt
is a writer, translator, and conference interpreter, based in the San Francisco Bay area. He has written widely on Japanese history, popular culture, and technology. Among his better known works are Manga! Manga! The World of Japanese Comics (
Kodansha
International, 1983), Inside the Robot Kingdom: Japan, Mechatronics, and the Coming Robotopia (Kodansha International, 1988), America and the Four Japans: Friend, Foe, Model, Mirror (
Stone Bridge Press
, 1993), and Dreamland Japan: Writings on Modern Manga (Stone Bridge Press, 1996). His writings on manga, and his translations of them, helped trigger the current popularity of Japanese comics in the English-speaking world, and in 2000 resulted in his being awarded the Special Category of the
Asahi Shimbun
's prestigious
Osamu Tezuka
Culture Award. In the same year, his translation of
Henry Yoshitaka Kiyama
's 1931 pioneering graphic novel,
The Four Immigrants Manga
, was selected as a finalist for the Pen West USA translation award.
His latest book, The
Astro Boy
Essays: Osamu Tezuka,
Mighty Atom
, and the Manga/Anime Revolution, was published by Stone Bridge Press in 2007.
In 2009, Fred was awarded the Order of the Rising Sun, Gold Rays with Rosette, for his work in helping to promote Japan's popular culture overseas.
Fred's website is http://www.jai2.com.
Otakon 2009 will be held July 17-19 at the Baltimore Convention Center in Baltimore, Maryland.
ABOUT OTAKON AND OTAKORP, INC.: Now entering its sixteenth year, Otakon is an annual celebration of Japanese and East Asian popular culture, and also one of the largest gatherings of fans in the United States. Otakon celebrates popular culture as a gateway to deeper understanding of Asian culture, and has grown along with the enthusiasm for anime, manga, video games, and music from the Far East. Since 1999, Otakon has been held in Baltimore, Maryland; currently, Otakon is one of Baltimore's few large, city-wide events, drawing over 22,000 individual members for three days each year (for a paid attendance of over 60,000 "turnstile" attendees). Otakon is a membership-based convention sponsored by Otakorp, Inc., a Pennsylvania-based, 501(c)3 educational non-profit whose mission is to promote the appreciation of Asian culture, primarily through its media and entertainment. Otakorp, Inc. is directed by an all-volunteer, unpaid staff – we are run by fans, for fans.
For more information about Otakorp, Inc., see http://www.Otakon.com/otakorp/index.asp
For more information and the latest news on Otakon 2009, see http://www.Otakon.com/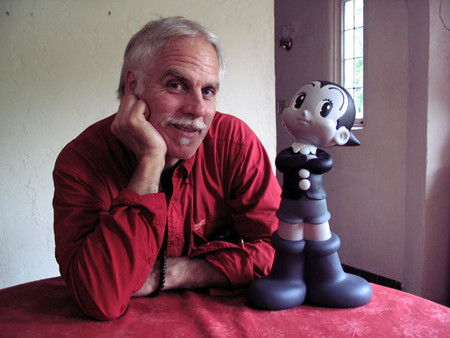 ---