Classic Transformers Images Reimagined
New images revealed every Monday in November!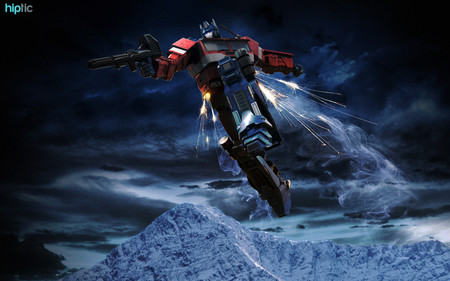 Santa Clara, CA (November 1, 2011) — 3D Artist and Animator, Randall Ng is launching his page on
Hiptic.com. To celebrate this launch, Randall is collaborating with Street Fighter HD artist Long Vo, to
reimagine classic Transformer images from the past.
Starting in November, every Monday, a new reimagined Transformers image will be released on Randall
Ng's Hiptic page at
www.hiptic.com/randallng
Hiptic lets you easily create webpages to share your content on the web. Sign up to get on our waitlist for
your free Hiptic page at
www.hiptic.com
You can view Randall Ng's Transformers videos on his Youtube channel at
http://youtube.com/randomusprime
About Randall Ng
Randall Ng is a 3D Artist/Animator who's worked on games on every console since the PS1 in 1996. He is best known
for his work on the Transformers and GI Joe convention promos (BotCon and GIJoeCon). In 2011, he teamed up with
Dr.Smoov, best known for his Transformers and GI Joe voiceover parodies on Youtube to make 3D animated youtube
shorts with the Transformers and Gi Joe.
About Long Vo
Long Vo is a founder and creative director of Hiptic. He is most known for his work as lead artist of Capcom's Super
Street Fighter 2 Turbo HD Remix. He was also a cofounder of Gaia Online, the web's largest community for anime. He's
worked with various companies over the past 10 years including Marvel, DC, Udon, Capcom, Warner Bros, Disney and
Harmony Gold.
About Hiptic
Hiptic.com lets you easily create pages to promote yourself or your brand. Free and easy to build, Hiptic pages provide
a centralized place to easily discover and share your content across the web with others. Hiptic is currently in beta but is
accepting signups on a first come, first serve basis.
Sign up to get your own free Hiptic page at
www.hiptic.com
Hiptic.com is a registered trademark of Lilomi, Inc. All other trademarks are the property of their respective owners.
---