The Gallery
Robin Ha
by Evan Miller,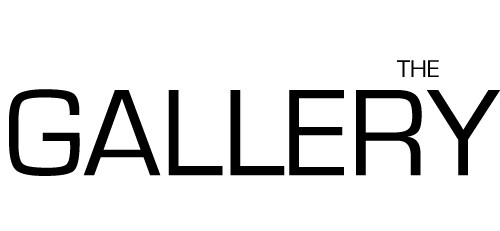 This week, we bring you an artist whose use of many different styles and approaches have earned her a job in the fashion world, not to mention accolades from fellow artists.
---


Flora
As many of our previous artists have mentioned, some artists end up doing comics and manga in a roundabout way, usually after they find themselves expecting to work in a different field. The great irony in this is that the world of illustrators, graphic designers, and other professional artists is populated by people who once envisioned themselves as comic artists, but end up in another field.
Robin Ha is one good example of this. She was captivated by the manhwa of her birthplace, Korea, when she was little and also took an interest in manga. Today, Ha now resides in New York City where she works as a fashion illustrator for Polo Ralph Lauren. The high profile clothing company is just the latest in a long list of big name companies that have recruited Ha for her artistic skills. In some of her works, the casual observer can see some of the manhwa influenced qualities of her style. However, a closer glance at her profile yields another interesting discovery: Ha's work is not just limited to one style or mode of presentations. In fact, her work runs the gamut - from sharply detailed fashion design concepts to darkly shaded tales of what really happens behind the scenes at a fast food restaurant. "It's hard to pick a specific work that represents my style," admits Ha, who says that she still can't pick a favorite style after working with art for her entire life.
Ha was born and raised in Seoul, South Korea's bustling capital city. Although the city isn't known for its art scene like New York or Paris, Ha's interest in art was encouraged at an early age by her mother, who was a devoted comic book reader and art fan. She never discouraged her daughter's interest in art, which is perhaps why Ha felt like art was her calling from an early age. Ha's mother played another important role in the inspiration of her future work when she brought her daughter to an exhibition of Marc Chagall's work when she was eight years old. Young Robin was instantly captivated, specifically by his rejection of constrained styles such as still life or landscape portraits and the unrestrained acceptance of colors and imaginative sketching. "I felt a kinship with Chagall, since I also like to draw from memory," says Ha, who would later take an interest in the works of Klimt and Egon Schiele.

You Are What You Eat (comic)
Of course, Ha was also influenced by the world of manga and manhwa artists like Kim Jin, Shin Ilsook and Chun Kyeyoung. Robin was especially captivated by the work of Soo-yeon Won, the creator of the Full House manhwa (the source material for the famous Korean TV drama of the same name). Ha found Won's work appealing not just because of her ability to turn conventional romantic formulas into engaging stories, but in her technique and ability to draw realistic figures, backgrounds, and other elements that other creators might pass over. Ha mentions Takeshi Obata (Death Note) as another artist who has a similar appeal: "He can draw fantastical characters, but he can do other characters and simple background elements just as well."
Although Korea offered chances for exposure to different kinds of art, Ha's parents wanted to give their daughter more opportunities. In the interest of giving her more educational options, Ha moved with her family to the United States, eventually settling in northern Virginia. After finishing high school there, Ha was accepted to the Rhode Island School of Design (RISD), where she majored in Illustration. Although she regretted that there weren't many classes for comics and similar artistic formats, there was one class on drawing comics open. The class would indirectly introduce her to a special figure in the world of American comics: David Mazzucchelli, the author of the Batman: Year One series for DC Comics. "That was my favorite class," says Ha, who fell in love with the enthusiastic environment of the class.
Ha's senior year at RISD offered her a very unique experience: the chance to travel to Rome for an academic year. As someone with a great deal of reverence for classical art, Rome was everything she hoped it would be, and more. "Every corner offered an opportunity," says Ha, who also admits that Rome is a place where "people see fine art every day, but just get used to it after a while." Ha never tired of Rome's picturesque surroundings, and ended up participating in a few group exhibitions in the city before returning to the United States.
Ha's experiences in Rome set the groundwork for her professional career, which she began upon moving to New York City after graduating from RISD. Her early work ranged from T-shirt print designs to drawing prints for use on various textiles and clothing items. Although she did not choose to work with clothing for any specific reason, she admits that the work has taught her quite a lot of technical terms and using computers to do design work. Although Ha has adjusted to the intricacies of computer design since her initial start, she still feels most at home working with watercolors and ink-based media.
Today, Robin Ha continues to make her name known in the art world - not only through her work at Polo Ralph Lauren, but also through appearances and sales at comic conventions. Considering her success until now, it's a certainty that her devotion to a wide variety of artistic styles will only make her future artistic creations just as impressive as those that have come before. Although her work keeps her busy, she maintains a positive outlook on her future as an artist. "Whether it's for work or fun," she says, "different experiences are always going to make you grow in one way or another."
---
IN DEPTH

Playsis
ANN: Tell us about your work as a fashion illustrator. How closely do you work with designers, and how does the work differ from other illustration work you've done in the past?
Robin Ha: As a fashion illustrator at Polo, my major task is to render the concept designs to be presented at various meetings. The images that I make are tools for the designers to communicate their ideas to each other and also to sell to their buyers. I am not directly involved in the design process, I am more of a "hand" for the designers to help them accurately portray their ideas on paper. My job tends to be very technical because Polo wants a certain look for their designs and there isn't much room to play around. Also, they require the renderings to be very accurate to eliminate any misunderstanding between the designers, factories and clients. However, this is the only the case with Polo. For other illustration work, I am more free to try many different styles, mediums and atmosphere - and I am usually designing my images from start to finish with some editing from the clients.
ANN: There's a lot of interesting pattern and color overlays at play in your work. How do you select the colors and patterns you use, and what do they represent in pieces like Flora?
RH: The pattern part of my illustrations probably comes from my textile background. When I first came to New York, I used to work as a textile designer for a year and a half, and textiles still interest me very much. I have fun mixing my illustrations with patterns in photoshop. Using the computer opens up a lot of possibilities to mix and to repeat patterns, and I am still in the process of discovering how far I can take combining my textiles and illustrations. I don't really know why I choose to use certain colors or patterns, but I am definitely drawn to patterns made from nature and bright water colors.
ANN: Your comics have a lot of macabre and ironic elements incorporated in them. Was there a specific work or works that influenced your storytelling style? What inspired you to use the sequentials you use?
RH: Dark toned stories have always excited me. Some of my favorite authors are pretty dark and twisted people, and I guess reading a lot of their novels inspired to draw dark and ironic things. My life and people I know are pretty calm and normal so it's always fun to fantasize about crazy things. I am also drawn to very dramatic compositions and lighting in images, and horror stories are an excellent medium for me to explore these images.

Heartless
ANN: What was the starting point for Heartless? Why did you choose to use the medium you did for this piece?
RH: Heartless is something I drew for fun. There's really no meaning behind it and no special reason why I drew them, which is true for most of my work. I dream about something or I listen to music and certain images pops up in my head and I try to recreate them on paper. I used pen, ink and charcoal for this piece which is the first time I used these mediums together. I just wanted to make it look boney and dusty but also fragile. It was an experiment and I liked the effect a lot, so I used the same technique for some other drawings.
ANN: After dabbling in so many different genres and working for so many different clients, is there a particular type of project that you would like to take on that you haven't worked with yet?
RH: I am interested in doing so many different things... making fine paintings, costume designs, comics, children's books, magazine illustrations and designing posters and CD covers. Basically anything that I can get my hands on. I am still trying to find what I would like to do the most, and maybe some day I will find it - but perhaps I will never be satisfied doing just one thing.

---
For some more samples of Robin's work, check out her website. You can also visit her deviantArt page, which is found here.
---
Are you an aspiring manga artist looking for some extra page views? Do you have a friend or loved one who draws extremely good original manga but needs a boost? Don't just sit there! Submit two links to your work, including one original piece (no file attachments please! File attachments will drag you to Karaoke and perform terrible renditions of Don Henley songs), to evan [at] animenewsnetwork dot com, and you could be featured in a future Gallery column!
All works © Robin Ha.
---
discuss this in the forum (1 post)
|