Interest

Producer: Spike Lee's Oldboy Ending May Be Darker

posted on by Crystalyn Hodgkins
---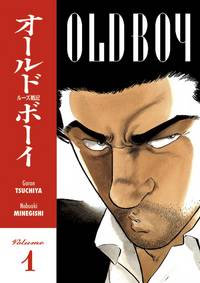 The Collider.com website posted an interview on Monday with Roy Lee, the producer of Spike Lee's remake of Park Chan-Wook's live-action film Oldboy. In the interview, when asked about the ending of the remake compared with Chan-Wook's original ending, Lee said that "the ending will be something that the audiences will all be... especially the fans of the original will be very happy with. In fact, some may consider it to be a bit darker."
Lee also noted in the interview that the remake will have "new characters and new situations that present themselves in a way that changes the story but eventually go in the same direction." Lee added that pre-production for the film will start in late January, with filming beginning in March. Lee also discussed how the remake will handle the "hallway scene" from Chan-Wook's film, noting that "there's a sort of different interpretation of that hallway scene that is going to hopefully be Spike's signature moment in the movie that we want to show in a way that we've never seen done in an action movie."
In the interview, Lee also discussed the state of the Japanese horror industry, and Lee's intention to do a new version of The Grudge. Lee also noted that currently he is having a script written for The Ring 3 "just to see if it works in terms of trying to restart a Ring franchise." Lee also discussed the impact that the Hunger Games film will have on the possibility of an American version of Battle Royale.
Spike Lee (Do the Right Thing, Jungle Fever, Malcolm X) signed onto Mandate Pictures' American remake of Oldboy in July, and Josh Brolin is slated to play the male lead. Park's film was itself inspired by Garon Tsuchiya and Nobuaki Minegishi's manga Old Boy.
Mandate Pictures is developing the project with producers Doug Davison and Roy Lee (The Ring, Dark Water [2005], Death Note and Godzilla remake plans) of Vertigo Entertainment and Lee's 40 Acres & A Mule Productions. Mark Protosevich (Thor, I Am Legend) wrote a script, and Mandate Pictures President Nathan Kahane is serving as executive producer.
The trade magazine Variety earlier described the Korean film's story about "a man who's kidnapped and imprisoned for 15 years. When he's finally released and begins looking into the reason for his captivity, he soon finds out that his kidnapper has even more torturous plans for him." (The original manga has the protagonist imprisoned for a different number of years and does not have the Korean film's added plot twist ending.)
---