Interest

Kingdom Hearts HD 1.5 ReMIX Heading to N. America

posted on by Egan Loo
Fall release for HD port of 1st game & Re: Chain of Memories with 358/2 Days video
---

Square Enix confirmed on Monday that Kingdom Hearts HD 1.5 ReMIX, the high-definition port of the first Kingdom Hearts role-playing game and the Kingdom Hearts Re: Chain of Memories follow-up, is coming to the PlayStation 3 in North America this fall. In addition to the graphics update, the release will include full Trophy support and the once-exclusive Kingdom Hearts: Final Mix content. Cutscene director Masaru Oka had also told Famitsu last month that the staff created 100 new scenes for the 2 hours and 50 minutes of remastered video footage included from the Kingdom Hearts: 358/2 Days game.

Jesse McCartney, the English voice of Roxas from the Kingdom Hearts games, had revealed in January that he is recording more dialogue for the franchise.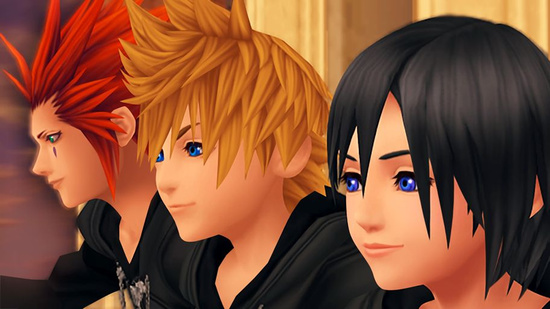 The game is scheduled for a March 14 release in Japan for 6,980 yen (about US$77).

---