Interest

Auditions Open for Lychee Light Club Live-Action Film Cast

posted on by Karen Ressler
---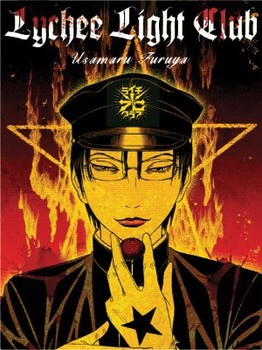 The live-action movie adaptation of Usamaru Furuya's Lychee Light Club manga is holding auditions for the main cast. The Japanese website Audition Bank has posted schedules and details regarding the audition for its members to access on Friday. According to the site, the film is seeking 15- to 25-year-old males to apply by the end of May for auditions in mid-June. Filming is scheduled to begin this winter, and the film is planned to open in 2014.
The manga is itself an adaptation of an earlier stage play by Norimizu Ameya's theatrical troupe Tokyo Grand Guignol. The story revolves around nine students at an all-boys school who create a god-like Lychee machine to capture the beautiful women of the world. However, the machine eventually becomes self-aware "and is soon equally capable of measuring beauty and executing justice."
Usamaru Furuya's one-volume Lychee Light Club manga ran in Manga Erotics F from 2005 to 2006. North American publisher Vertical released the manga in April 2011. Furuya also drew the Bokura no Hikari Club (Our Hikari Club) prequel manga, which ended last year. The manga was published online for free in Ohta Publishing's Pocopoco web manga magazine.
The manga also inspired a new stage play last year, and the play's cast voiced a television anime as well. Crunchyroll streamed the television anime into several countries as it aired in Japan.
Source: Comic Natalie
---