Interest

Solve Two Psycho-Pass Mysteries in Public Mystery Games

posted on by Eric Stimson
Prevent a terrorist bomb or recover stolen Dominators!
---
Two different mystery games will be held in Osaka and Nagoya based on the hit anime series Psycho-Pass and Psycho-Pass 2. In the Osaka game, the Public Safety Bureau must race to prevent a forthcoming terrorist attack at a shopping mall, while in Nagoya, the Enforcers must retrieve their stolen Dominators. In both, players assume the role of a rookie Enforcer who must solve the mystery within a time limit.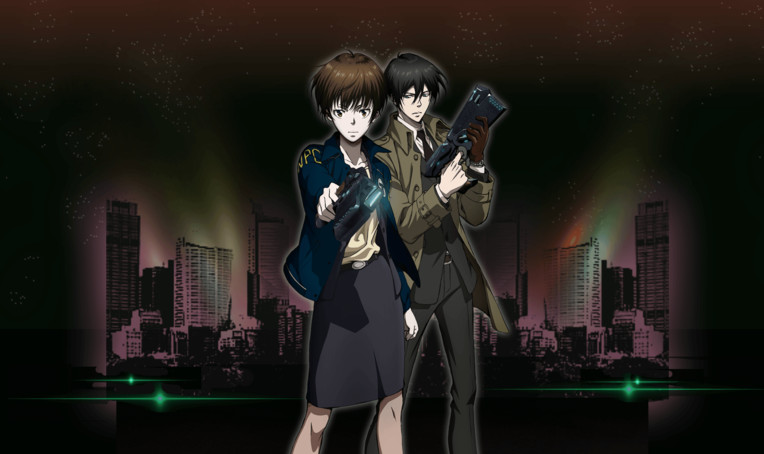 The Nagoya game will take place on August 1 at 12 p.m., 3 p.m. and 6 p.m. and on August 2 at 11:30 a.m., 2:30 p.m., and 5:30 p.m. in Aeon Hall on the second floor of Aeon Mall Nagoya. The Osaka game will take place on August 8 at 12 p.m., 3 p.m. and 6 p.m. and on August 9 at a.m., 2:30 p.m., and 5:30 p.m. in Convention Room 2 at the Asia and Pacific Trade Center. Tickets go on sale on June 13 and cost 2,800 yen ($22.40) in advance and 3,300 yen ($26.40) on location. Player's guides for both routes are also available for sale now.

Players who complete a series of tricky Japanese word puzzles beforehand and tell staff the password the puzzles unlock will receive a complementary postcard.
A Danganronpa mystery game was held at San Diego's Anime Conji this year, while a Neon Genesis Evangelion mystery game was held in Tokyo in 2012. The Psycho-Pass mystery game is meant to promote the July 15 release of the Psycho-Pass movie on Blu-Ray and DVD.
[Via e+ and Nazo × Nazo]
---