News

Naoki Urasawa, Editor Discuss Latest Work, Billy Bat

posted on by Egan Loo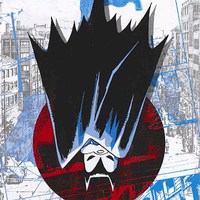 Daily Yomiuri, the English-language sister publication of the Yomiuri Shimbun paper, has posted an article about creator Naoki Urasawa and editor Takashi Nagasaki's latest collaboration, the Billy Bat retro mystery suspense manga. The two have already developed two of the most acclaimed manga in recent years, Pluto and 20th Century Boys. In the article, the two discuss the largely forgotten American occupation of Japan that is the setting of Billy Bat, the difference in their collaborative process on this new project, and what themes they want to explore.

The two also discuss their Pluto manga that is based on Osamu Tezuka's Mighty Atom/Astro Boy world, while Daily Yomiuri notes that the movie rights for the story "are currently under negotiation in Hollywood." No details are mentionned about who the negotiations are with, or whether the adaptation would be live-action or animated.
Urasawa began working on Pluto in 2003, after more than a year of negotiating for the rights to do an adaptation based on Osamu Tezuka's Astro Boy. The 2003 launch of the manga celebrated the 40th anniversary of the initial TV broadcast of the Astro Boy anime (although the manga had been in serialization since 1952). Pluto's six-year run in Shogakukan's Big Comic Original will be ending in April.
Viz Media is releasing Pluto and 20th Century Boys in North America this month.

---