News

New Voltron Animated Series Reportedly 'Imminent'

posted on

2009-10-06

01:23 EDT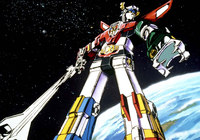 The Hollywood Reporter newspaper reports that the United Talent Agency (UTA) has signed Voltron's American rights-holder World Events Productions (WEP) as a client and aims to close a deal on an "imminent" animated cable series. The paper adds that video game and toy deals are also planned. In July, WEP arranged a deal for a proposed live-action film with Atlas Entertainment, the production company that includes Afro Samurai and The Dark Knight producer Charles Roven.
After various points during the last five years, WEP had been negotiating with Lionsgate, New Regency, and Relativity before Atlas signed its deal. At the same time, it has been dealing with a legal action by the Japanese rights-holder Toei Animation, as well as another one by three former movie-producing partners at Animus Films and NHO Entertainment.
Voltron is the 1984-1985 edited and dubbed adaptation of Toei Animation's Hyakujuu Ou Golion (King of Beasts Golion) and Kikou Kantai Dairugger XV (Mechanized Fleet Dairugger XV) television series, both of which feature teams that combine their mechanized units to form a robot. The project already inspired a 1998-2000 American computer-animated television series called Voltron: The Third Dimension.
[via ICv2]
---