News

Voice Actor Akira Kamiya Puts Work on Hold for Hospital Stay

posted on by Egan Loo
Work for next month turned down or postponed due to treatment lasting a few weeks
---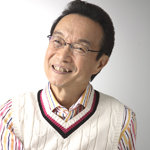 Voice actor Akira Kamiya announced in a Saturday blog entry that he underwent another MRI examination the day before, and the examination discovered a small lesion. According to his doctor's diagnosis, he needs a treatment which will last a few weeks.
As a result, Kamiya has to decline or postpone work that he had planned to do for the next month, and he apologized to all those involved. Nevertheless, he plans to post about one blog entry every day from his hospital room from Saturday onward.
Kamiya has voiced dozens of anime roles, including Kinnikuman's title character, Fist of the North Star's Kenshiro, City Hunter's Ryo Saeba, and the Macross franchise's Roy Focker. He voiced the character of Kogoro Mouri in Detective Conan for over a decade until Rikiya Koyama replaced him in 2009.
[Via Hachima Kikō]
---