News

Cowboy Bebop Back on Amazon UK Soon, Says Beez

posted on by Andrew Osmond
January's 'Anime Legends' reissue of Cowboy Bebop only available second-hand on Amazon.
---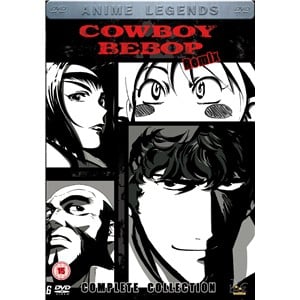 ANN contacted Beez to ask why the Anime Legends edition of Cowboy Bebop Remix, released at the start of January 2012, is currently listed as unavailable on Amazon UK, except from second-hand sellers. (The DVD is still listed as available from sites such as play.com and Anime-On-Line, however.)
Beez told ANN that the title's unavailabilty on Amazon UK was "just a stock issue; nothing notable, should be back soon."
Cowboy Bebop Remix is the 2005 special edition of the Cowboy Bebop series, with a remixed and remastered Dolby Digital 5.1 and DTS surround sound and remastered video under the direction/supervision of Shinichiro Watanabe.
---