News

Animate USA Adds Kanjou Spectrum 1-Shot Manga to Kindle

posted on by Kimberly Grace
More Kiss Ariki, Play Boy Blues, Selfish Love available on Amazon's e-book store
---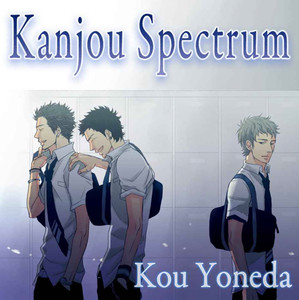 Animate USA announced on Tuesday that it is releasing Kou Yoneda's Kanjou Spectrum, a one-shot boys-love school manga, on Amazon's Kindle store for electronic books. The company will also release Part 7 of Kiss Ariki by Youka Nitta, a bonus episode of Shiuko Kano's Play Boy Blues, and Volume 2 (Part 5) of Naduki Koujima's Selfish Love manga.
Animate USA is the American arm of the ANIMATE retail chain for character goods, and it has been releasing boys-love manga from Libre on the Kindle e-book platform since April of last year. Libre Publishing Co., Ltd. published all of the above titles in Japan.
Viz Media's Sublime imprint also announced on Tuesday that it will begin publishing Kiss Ariki in print this August. Animate USA published Platinum Pasta, another boys-love work by Nitta. Central Park Media's Be Beautiful Manga imprint once published Selfish Love, and Animate USA began distributing it for the Kindle e-reader last May.
---
this article has been modified since it was originally posted; see change history