News

Sanrio, DC Comics, and Disney Sue Party Company For Copyright Infringement

posted on by Kimberly Grace
Companies seek $150,000 each for each infringing copyright; $200,000 for each infringing trademark
---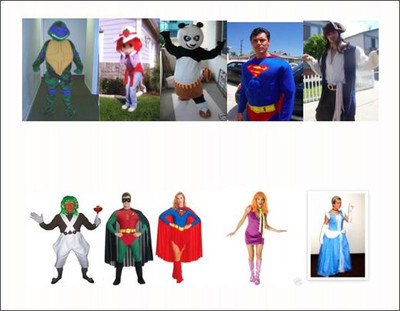 Sanrio, DC Comics, and Disney sued a California birthday party entertainment company named The Party Animals LLC and its owner Jason Lancaster last week for copyright and trademark infringement. The companies allege that The Party Animals LLC is using and renting counterfeit costumes of well-known characters as Hello Kitty, Mickey Mouse, Winnie the Pooh, Superman, and Wonder Woman.
Sanrio and other plaintiffs claim that the use of the infringing costumes "will cause irreparable injury" if allowed to persist. They each seek $150,000 for each infringing copyright and an additional $200,000 for each infringing trademark, which will be increased to $2 million if the court determines the infringement is deliberate.
The Party Animals website includes a disclaimer that states, "Look-a-like Characters are not officially licensed. We DO NOT USE OR HAVE COPYRIGHTED OR LICENSED MATERIAL, COSTUMES, OR NAMES. We also aren't affiliated with any companies that hold copyrights so don't ask for characters relating to copyrighted names."
In August, Sanrio filed two lawsuits for copyright infringement--one against unknown "Does 1 through 50", and another against the events company Definitely Diva. In the lawsuits, Sanrio claims that "Does 1 through 50" "obtained possession of copies" of the animated Hello Kitty, and Flint and the Time Detective programming and attempted to control and profit off of the copies "in or about 1999." The lawsuit against the Definitely Diva company, which runs child beauty pageants in Oklahoma, claims that the company used the Hello Kitty image in the "Tickle Me Pink" pageant event last September.
Source: Law 360 via Comic Book Resources
---