News

Ninja Scroll Comes to Blu-ray/DVD on Monday

posted on by Andrew Osmond
Also, eleventh box-set of Naruto Shippuden.
---

On Manday November 26, Manga Entertainment will release the remastered 1993 action anime Ninja Scroll in Blu-ray, DVD and Steelbook editions (the Steelbook is pictured). All editions will include a newly-subtitled commentary track, featuring director Yoshiaki Kawajiri and character designer Yutaka Minowa. The Steelbook contains both the Blu-ray and DVD discs, as well as a twenty-page booklet containing articles on the film.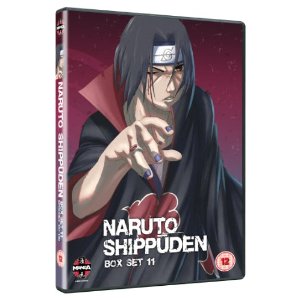 Manga is also releasing the eleventh box-set of Naruto Shippuden.
In addition, there are cinema screenings of the remastered Ninja Scroll at selected venues, as follows:
Cinema City, Norwich - 2.45 p.m., Sunday November 25
Exeter Picturehouse - 8.45 p.m., Monday November 26
Picturehouse at FACT, Liverpool - 9 p.m., Monday November 26
Cameo Picturehouse, Edinburgh - 8.50 p.m., Monday November 26
Greenwich Picturehouse - 9 p.m., Thursday November 29
---