News

1st 2 Madoka Magica Films to Screen in Raleigh

posted on by Crystalyn Hodgkins
Philadelphia adds 1 more screening of both films on December 2
---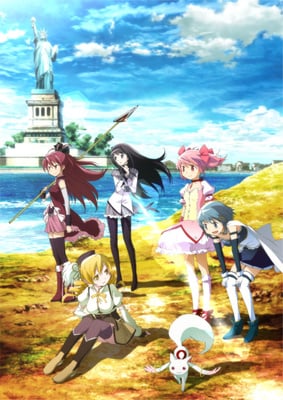 Aniplex of America announced on Wednesday that the first two Puella Magi Madoka Magica films will play at the Raleighwood Cinema Grill in Raleigh, North Carolina on December 18 at 6:00 p.m. Tickets are available to purchase online now.
In addition, Cinema 16:9 theater in Philadelphia has added another screening of both films on December 2 at 7:30 p.m. Tickets for this screening are available now.
Puella Magi Madoka Magica the Movie Part 1: Beginnings opened in Japan on October 6 and Puella Magi Madoka Magica the Movie Part 2: Eternal followed on October 13. Gekijō-ban Mahō Shōjo Madoka Magica [Shinpen]: Hangyaku no Monogatari (Puella Magi Madoka Magica New Feature: Rebellion), the third film which will not be the end of the Madoka Magica story, will open next year.
The first two films already played in Los Angeles, New York, Chicago, Houston, and San Francisco last month, one week after the second film opened in Japan. The films also screened in Kansas City, Missouri and Buffalo, New York this month, followed by Akron, Cleveland, Seattle, Pittsburgh, Indianapolis, Philadelphia, Clearwater/Tampa Bay, Columbus, Atlanta, Fort Lauderdale/Miami, Dallas, and Birmingham next month.
The films are playing in nine countries and territories between October and December. Other countries and territories that are screening the films include France, Italy, San Marino, South Korea, Taiwan, Hong Kong, Singapore, and most recently, Australia.
Image © Magica Quartet/Aniplex, Madoka Partners, MBS
---