News

'Wanna Be the Strongest in the World' Female Wrestling Anime's 1st Animated Promo Streamed

posted on by Egan Loo
Heroine Sakura refuses to submit while pinned down in preview of October anime
---
Comic Earth Star magazine began streaming the first promotional video with animated footage for the female wrestling idol anime Wanna Be the Strongest in the World! (Sekai de Ichiban Tsuyoku Naritai!) on Thursday. (The video itself is safe for work, but you might want to turn down the volume for some workplaces.)
(To turn off the scrolling comments, select the word balloon icon on the bottom right corner of the video.)
Ayana Taketatsu plays Sakura Hagiwara, the main vocalist of the nationally renowned idol group Sweet. Sakura suddenly decides to become a female professional wrestler one day.
In the "fainting-in-agony" video, another wrestler named Rio Kazama (played by Haruka Tomatsu) has Sakura pinned down, but Sakura refuses to give up. Instead, she takes a moment between screams to outline the story premise and then promote the anime's premiere on October 6, 2013.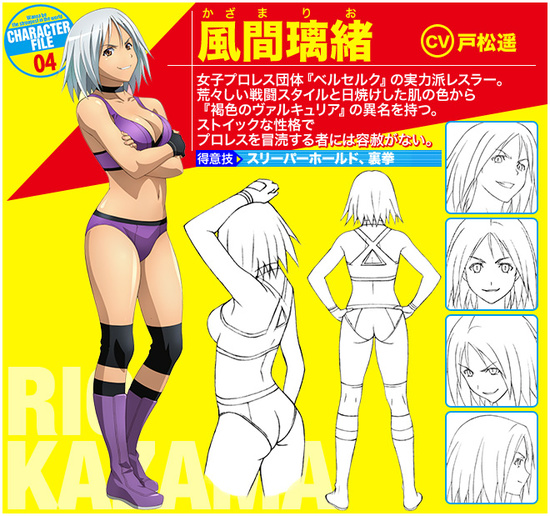 Kana Asumi plays Elena Miyazawa, the singer who competes with Sakura to be the top idol in Sweet.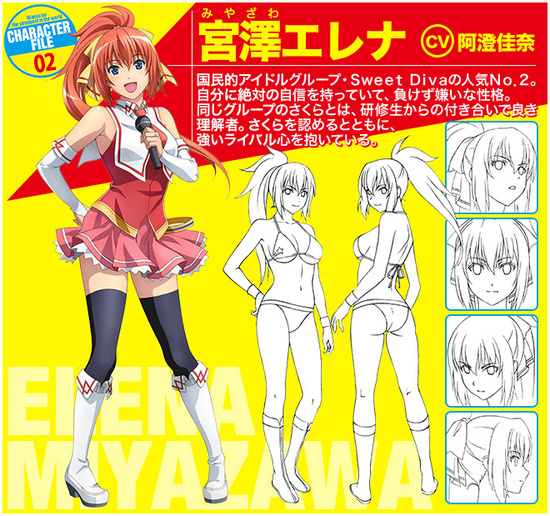 Kyōko Narumi plays Misaki Toyoda, the Berserk group's top wrestler who has placed #12 in the Shangri-La world rankings.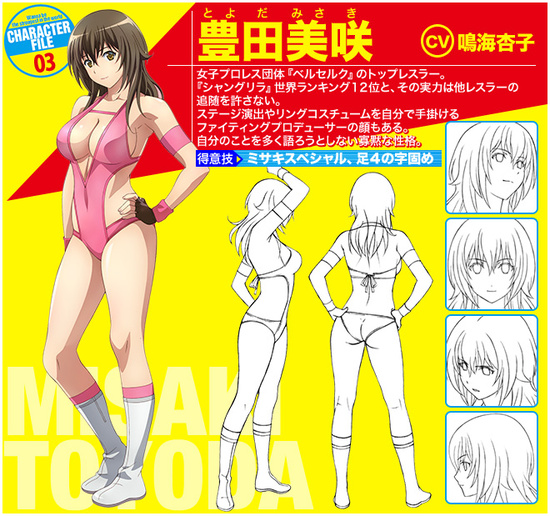 Hisako Kanemoto plays Moe Fukuoka, a high school girl who is the world champion in mugen-style karate.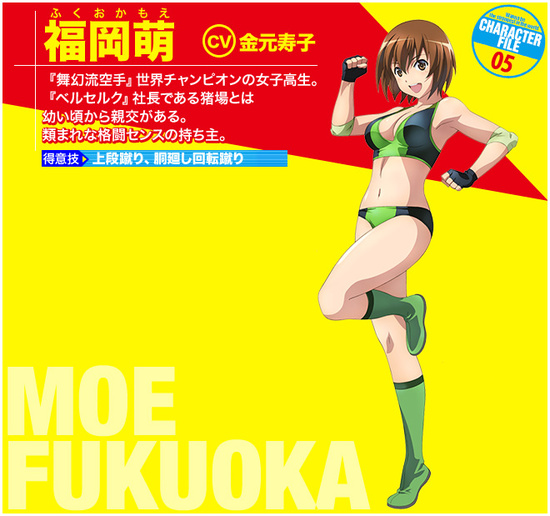 Chiaki Takahashi plays Jackall Tōjō, the Shangri-La World Champion.

The rest of the cast includes:
ESE and Kiyohito Natsuki launched the original manga in the inaugural issue of Comic Earth Star in 2011, and the fourth compiled book volume will ship on September 12. This is the first 30-minute television anime based on a manga from the magazine.
Rion Kujo (Aesthetica of a Rogue Hero, Ikki Tousen: Shūgaku Tōshi Keppu-roku) is directing the "most fainting-in-agony female professional wrestling anime ever" at the studio ARMS (MAOYU, Ikki Tousen). Rin-Sin (Queen's Blade, Ikki Tousen) is designing the characters.
Images © ESE/Wanna Be the Strongest in the World Production Committee
Update: Niconico video added. Thanks, configspace
---