News

Bakumatsu Rock Manga Starts This Month in Zero-Sum

posted on by Sarah Nelkin
---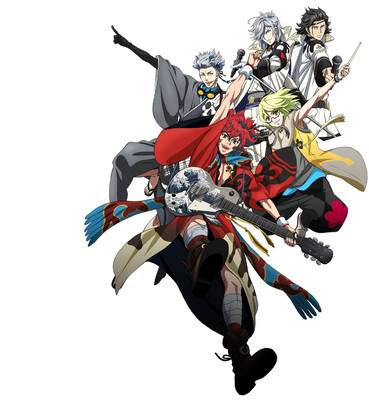 The official website for the television anime of Marvelous AQL's Bakumatsu Rock game announced on Monday that a manga adaptation of the game will begin serializing in the May issue of Ichijinsha's Monthly Comic Zero-Sum magazine on March 28. The manga, titled Bakumatsu Rock -howling soul-, will be penned by Shinshu Ueda (Eikō no Te, DAWN ~Tsumetai Te).
The original story of the game is set in the Bakumatsu era, at the end of the shoguns' rule over Japan in the middle of the 19th century. The Tokugawa shogunate uses the brainwashing "Heaven's Songs" by the top idols in Shinsengumi to subjugate the country and its people. In this Japan, writing or singing any songs besides the "Heaven's Songs" is a capital offense. Ryōma Sakamoto and the other rockers rise up and change the world with rock 'n' roll for freedom and justice.
Marvelous AQL released the game for PSP on February 27. The game already has an animated promotional video:
The anime will premiere in July with the game's original voice cast. The CD single for the game's theme song "What's this?" by Ultrasouls will go on sale on April 23, and the Ecstasy Song CD album of character songs will debut on May 9. The cast will appear in a talk show panel at Anime Japan 2014's Red Stage on March 23.
---