News

Ragnarok Odyssey Ace's Western Release to Include Most Crossover DLC

posted on by Sarah Nelkin
ToS Chronicles,
Akiba's Trip 2
, Gravity Rush, Dead or Alive 5, but not Grandia voice DLC
---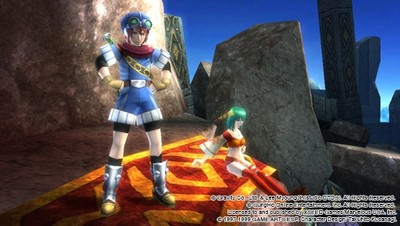 Game publisher Xseed told website Siliconera in an interview that the Western release of GungHo's Ragnarok Odyssey Ace will include all of the crossover DLC that will be available in Japan except for the Grandia voice pack. The downloadable content that will be available will be various costumes and equipment themed after the Tales of Symphonia Chronicles, Akiba's Trip 2, Gravity Rush, and Dead or Alive 5 video games. The removal of the Grandia voice downlodable content was due to licensing difficulties.
The game will ship simultaneously for the PlayStation 3 and PlayStation Vita on April 1.
The game is an enhanced version of Ragnarok Odyssey, which shipped in February 2012 in Japan and October 2012 in North America. The enhanced game will feature a new story that takes place after the events of Ragnarok Odyssey.
Source: Siliconera
---