News

Fūun Ishin Dai Shogun Robot Anime's 1st Promo Streamed

posted on by Sarah Nelkin
---
Kadokawa began streaming the first promotional video for the Fūun Ishin Dai Shogun anime on Wednesday. The promo features the anime's opening theme, "Tamashii RISES" (Soul Rises) by Kyoco. Tetsuya Kakihara narrates the video as his character Keiichirō Tokugawa, who tells viwers that "a man who aims to unite a Japan that never reformed sets his plans in motion." At the end of the video, he yells, "This is the sunrise of Japan!!"
The video reveals that Yu Kobayashi, Yōko Hikasa, and Takehito Koyasu will join the cast. The official website also lists that Saeko Zōgō (Maken-Ki! Battling Venus) will perform the ending theme song.
The newly-announced members will join:
Tetsuya Kakihara as Keiichirou Tokugawa

The anime's protagonist, Keiichirou grew up in a certain bathhouse in Nagasaki. Full of energy, Keiichirou grows bored of his life in Nagasaki. Having a condition where he breaks out into hives if he touches a woman, Keiichirou is still a virgin. But, little does he know, being a virgin has great meaning. His weapon of choice is a large, wooden hammer.
Ayako Kawasumi as Kiriko Hitoribe

Brought up strictly to be faithful and cold-blooded as a Shinobi (spy), Kiriko appears to be emotionless and inhuman. However, her highest priority is to serve the Tokugawa family and often has conflicts with Keiichirou. Her weapon of choice is Ninjutsu.
Yukari Tamura as Chiharu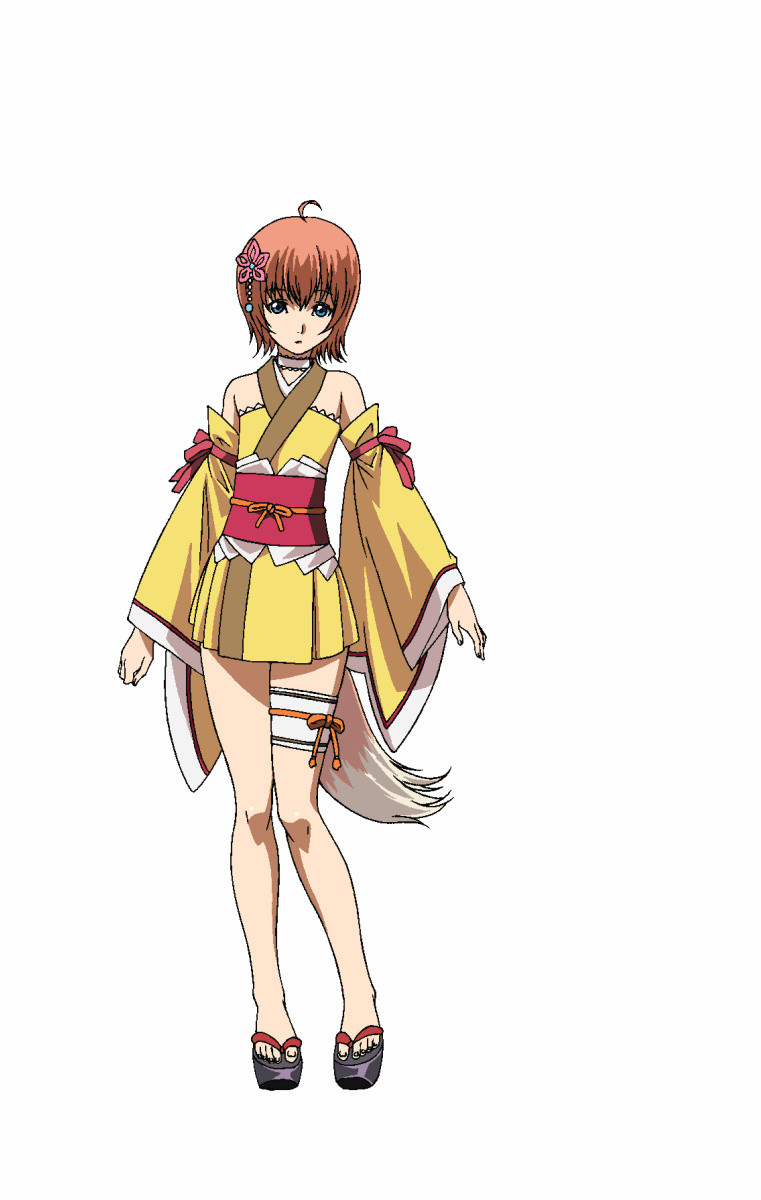 Though she has the appearance of a cute girl, Chiharu is actually a half human, half magical fox with a bushy tail. Strong minded and tomboyish, she is also a little mysterious and has lived as a fugitive from justice for a long time. After meeting Keiichirou, she gradually changes and grows to like him. She knows kung-fu and her weapon of choice is nun-chucks.
Hideki Ogihara as Hyakusuke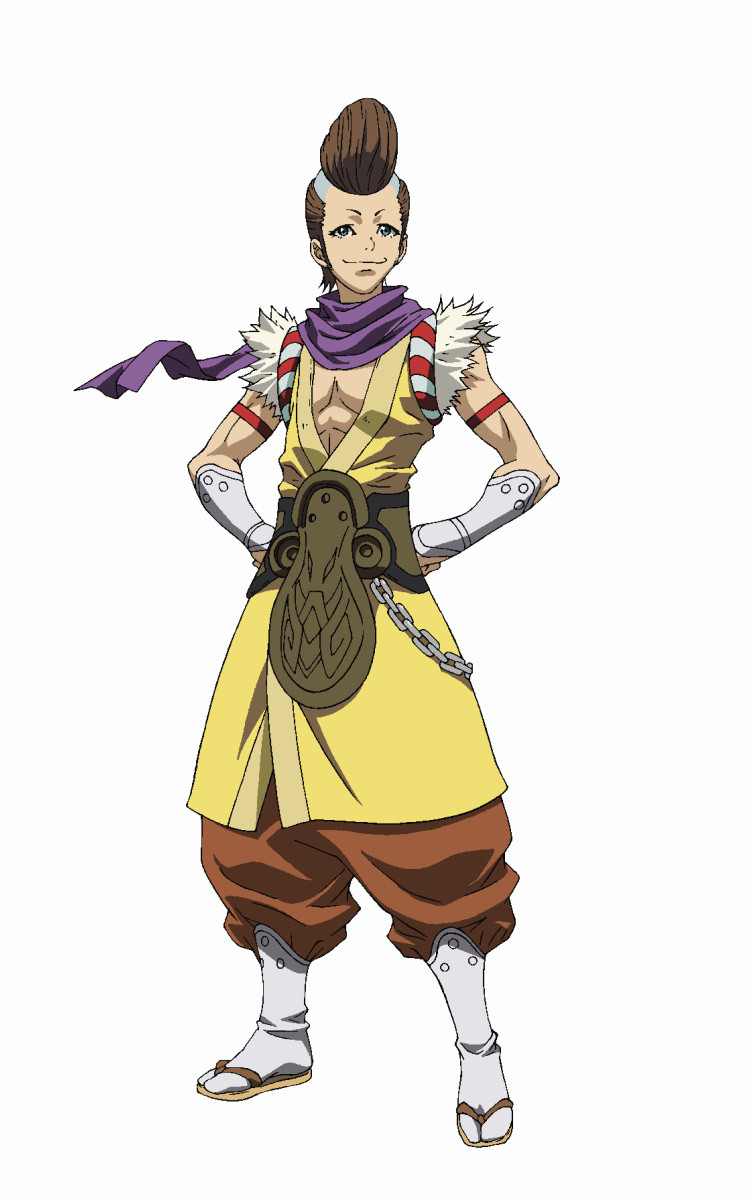 Almost like a younger brother to Keiichirou, Hyakusuke unconditionally admires him and always acts together with Keiichirou. Useless at fighting, Hyakusuke is crazy about machinery and is trying to invent new machines. Even though he has no strength, Hyakusuke tries to support Keiichirou with all his might. Hyakusuke sports the topknot of a regent.
Miyuki Sawashiro as Hōkōin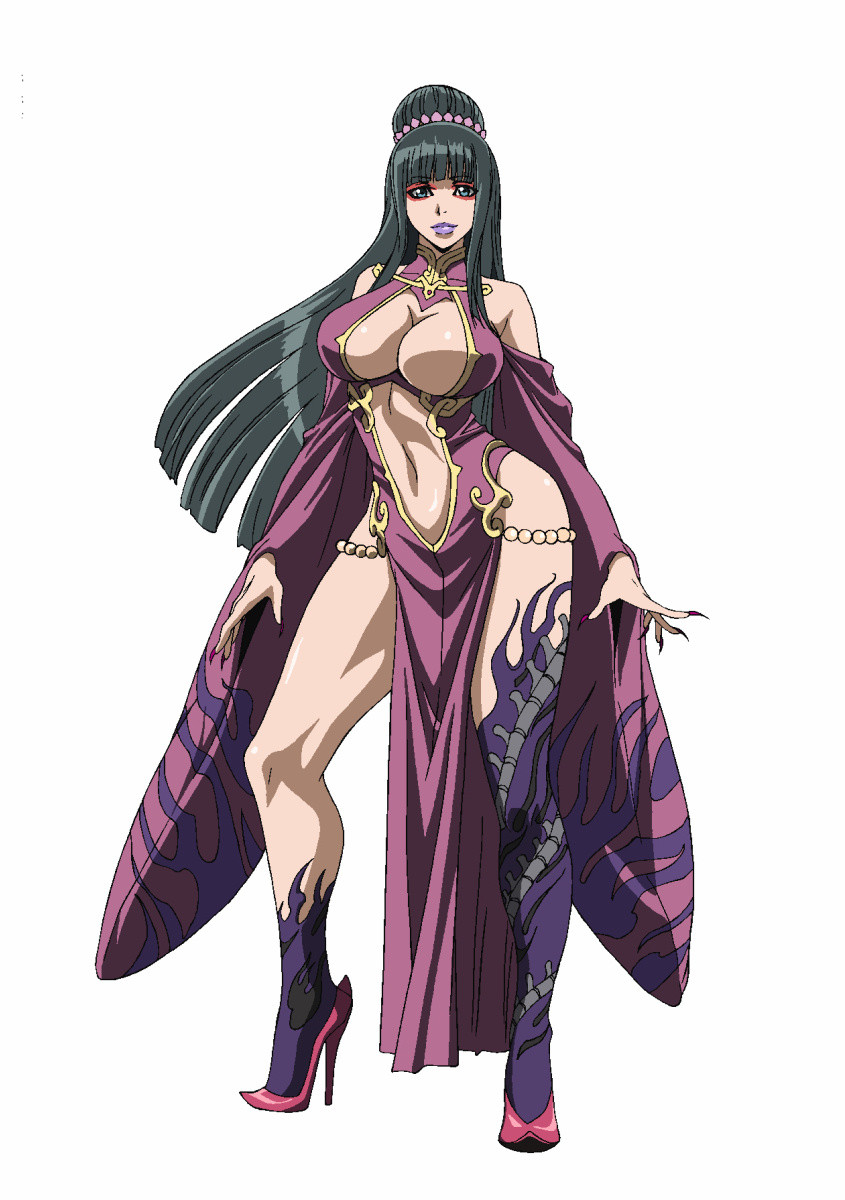 Beautifully bewitching, Hōkōin is a mysterious woman who is extremely sensual.
Premiering on April 9th, this action romance anime will featuregiant robots in a parallel-world Japan in which the Meiji Restoration never happened. ILCA's Kazuya Sasahara (Cat Shit One: The Animated Series) planned the project, and Takashi Watanabe (Shakugan no Shana, Slayers) is directing it at J.C. Staff and A.C.G.T.
In the late Edo period, Japan faced an unprecedented crisis with the arrival of black ships from overseas. However, Japan drove away the black ships thanks to Onigami, giant robots that have existed in Japan since the ancient times. The country has remained in self-imposed seclusion from foreigners ever since. The story begins in this Japan that never experienced the Meiji Restoration.
Project-D is credited with the original story, and Dai Sato (Eureka Seven, Freedom, episodes of Cowboy Bebop) is in charge of the series scripts. Hiroya Iijima is adapting Shunya Yamashita's original character designs for animation. Makoto Ishiwata of Nitroplus is handling mecha designs.
---