×
remind me tomorrow
remind me next week
never remind me
Subscribe to the ANN Newsletter • Wake up every Sunday to a curated list of ANN's most interesting posts of the week.
read more
News

Hiroyuki Imaishi's Uchū Patrol Luluco TV Anime Reveals Cast, Characters, Staff, Story

posted on by Crystalyn Hodgkins
---
Studio Trigger opened a website on Sunday for Hiroyuki Imaishi's (Kill la Kill, Gurren Lagann, Panty & Stocking with Garterbelt) Uchū Patrol Luluco (Space Patrol Luluco) TV anime series of shorts. The website reveals the show's full staff, main cast, character designs, story, and key visual. Studio Trigger had announced last month that Imaishi was directing an original TV anime that will premiere in April on the "Ultra Super Anime Time" programming block.
The show stars:
M.A.O as Luluco, who lives in the Milky Way's "designated special immigration space ward" called Ogikubo. She is a mundane and super normal middle school student.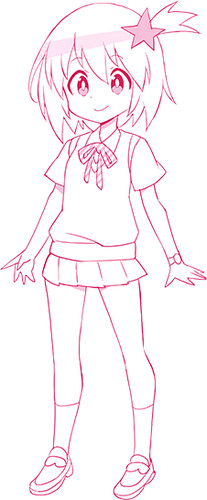 Junya Enoki as ΑΩ Nova, a mysterious handsome transfer student who comes from far away in space.



Mayumi Shintani as Midori, a female half-earthling half-alien who attends Ogikubo Middle School.



Tetsu Inada as Over Justice's general manager, the boss of the Space Patrol's Ogikubo branch.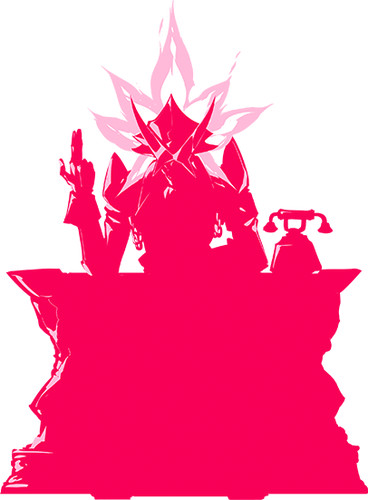 Mitsuo Iwata as Keiji (Detective), Luluco's father who works for the Space Patrol's Ogikubo branch.


Another character is:
Hisho (private secretary), who is a temporary worker at the Space Patrol's Ogikubo branch. She always leaves work to go home exactly on time.



The "intergalactic first love story" show takes place in Ogikubo, which is the name of the specially designated area in space in the Milky Way where Earthlings and aliens can live together. Luluco is a female middle school student who lives with her father, and no matter where she is, Luluco is a common, "super normal" girl. As she is living her normal life, one day the mysterious transfer student ΑΩ Nova abruptly appears before her. That meeting will change Luluco's fate.
Trigger and Imaishi are credited with the original work, and Imaishi is directing the series and overseeing the scripts. Akira Amemiya (Inferno Cop) is serving as second director, and Hiromi Wakabayashi (setting production for Gurren Lagann, script for Inferno Cop, Panty & Stocking with Garterbelt) is the creative director. Mago and Yusuke Yoshigaki (Ninja Slayer From Animation, Black Rock Shooter) are the character designers, Shigeto Koyama (design for Gurren Lagann, Eureka Seven, mecha design for Star Driver) is handling the "Justice design," and Yoshigaki and Shūhei Handa (Kill la Kill, Terraformars) are the chief animation directors. The other staff members are as follows:
Effects Artist: Yoh Yoshinari
Design Works: Ai Nonaka
Art Director: Hiroyasu Kobayashi (Khara)
Art: Khara Digital-bu
Color Key: Tomoko Koyama (FINE COLORs), Arisa Komatsu (FINE COLORs)
Director of Photography: Yuko Tōzai
Photography: SANZIGEN Animation Studio
Editing: Mai Hasegawa
Sound Director: Hiroki Urakari
Sound Studio: Half HP Studio
Music Production: Flying Dog
Animation Production: Trigger
Production: Uchū Patrol Luluco Production Committee
The temporarily named "Fujirock" group will perform the as-yet untitled opening theme song.
The show's official website is also streaming a promotional video for the show.
Uchū Patrol Luluco will premiere as part of the fourth season of Ultra Super Anime Time on AT-X on April 1 at 10:30 p.m. before airing on Tokyo MX on April 1 at 11:00 p.m. and on BS11 on April 4 at 1:00 a.m. Niconico is also streaming the series for Japanese audiences.
The series will also stream on Crunchyroll starting on April 1 at 10:30 p.m. JST (9:30 a.m. EDT).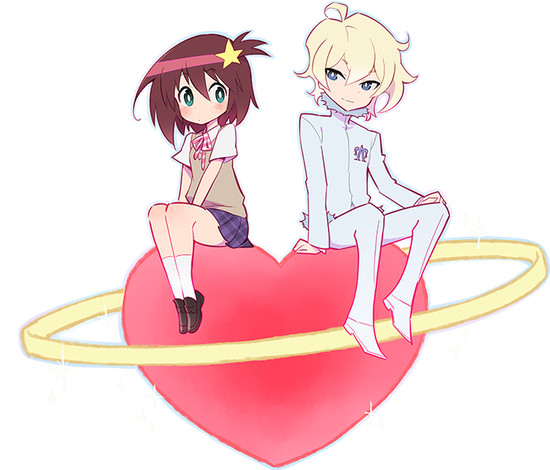 The work will commemorate five years since Trigger was established. Tigger's five-year anniversary will be in August.
Ultra Super Anime Time had announced last March at the AnimeJapan 2015 event that Imaishi would be directing a new short anime for the programming block.
Ultra Super Pictures launched the Ultra Super Anime Time 30-minute programming block in July. Each season in the block features three series of anime shorts. The first season included Miss Monochrome - The Animation- 2, Wakaba Girl, and Wooser no Sono Higurashi Mugen-hen. The second season premiered in October and featured Hacka Doll the Animation, Miss Monochrome - The Animation- 3, and Kagewani.
The third season of the programming block premiered on January 8 and includes Sekkō Boys and Oshiete! Galko-chan. The third slot in the block features the three following four-episode series: Tabi Machi Late Show, Kono Danshi, Mahō ga Oshigoto Desu., and Kanojo to Kanojo no Neko: Everything Flows.
Thanks to Rachel S. for the news tip, and thanks to Kagayaki for the embedded video.
---