News

In Another World With My Smartphone Anime Reveals Additional Cast, Visuals

posted on by Karen Ressler
---
The official website for the television anime of Patora Fuyuhara's In Another World With My Smartphone (Isekai wa Smartphone to Tomo ni.) light novel series announced additional cast and character visuals for the anime on Friday:
Fumihiko Tachiki
as God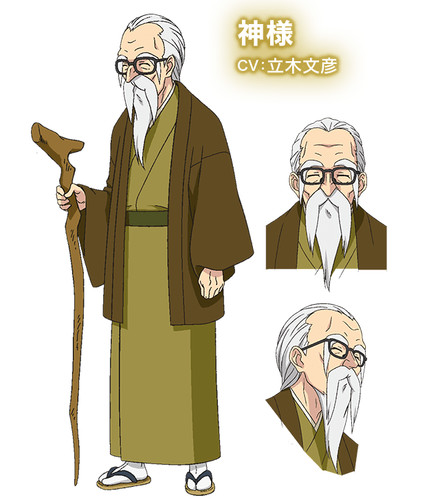 Sayuri Hara as Mika


Tomomichi Nishimura as Reim (Ortlinde family butler)


Mayu Yoshioka as Aeru


Taiten Kusunoki as Alfred


Honoka Inoue as Alma


Kikuko Inoue as Origa


Yūki Kuwahara as Charlotte


Tomomichi Nishimura as Raim (Mochizuki family butler)


Himika Akaneya as Lapis


Madoka Yonezawa as Cecil


Sōma Saitō as Rion


Previously announced cast members include:
Katsumi Fukuhara
as Touya Mochizuki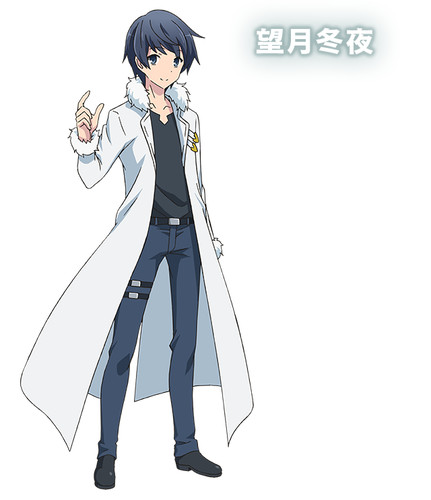 Maaya Uchida as Elze Silhoueska


Yui Fukuo as Linze Silhoueska


Chinatsu Akasaki as Yae Kokonoe


Marika Kōno as Yumina Urnea Belfast


Nanami Yamashita as Sushie Urnea Ortlinde


Sumire Uesaka as Leen


Paula (voice cast not announced)


Yuki Kaida as Kohaku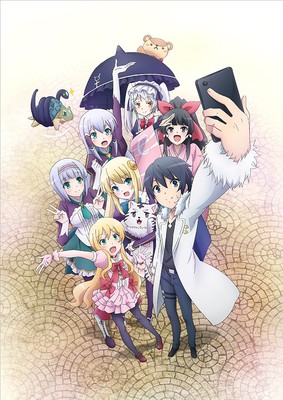 The anime will premiere on July 11 at 8:30 pm. on ATX. It will also air at 1:00 a.m. on July 13 on BS11 and 10:00 p.m. on July 13 on Tokyo MX.
Digital publishing company J-Novel Club has been releasing chapters of the novel weekly since February, and is also releasing the volumes as e-books. It describes the story:
After a freak accident involving some lightning winds up zapping him dead, 15-year-old Mochizuki Touya wakes up to find himself face-to-face with God. "I am afraid to say that I have made a bit of a blunder..." laments the old coot. But all is not lost! God says that he can reincarnate Touya into a world of fantasy, and as a bonus, he gets to bring his smartphone along with! So begins Touya's adventure in a new, anachronistic pseudo-medieval world. Friends! Laughs! Tears! Inexplicable Deus ex Machina! He sets off on a journey full of wonder as he absentmindedly travels from place to place, following whatever goal catches his fancy. The curtains lift on an epic tale of swords, sorcery, and smartphone apps!

Takeyuki Yanase (Himegoto, Onsen Yōsei Hakone-chan) is directing the anime at Production Reed. Natsuko Takahashi (My Love Story!!) is supervising and writing the series scripts. Toshihide Masudate (Papillon Rose), Masahiro Sekiguchi (Rainbow Days chief animation director), and Miyako Nishida (Rainbow Days) are all credited as character designers and chief animation directors. Satosh Shibata is the art director, while Aki Watanabe (Sound of the Sky, Rainbow Days) is the color designer. Takumi Itō (Pretty Rhythm Aurora Dream) is the sound director. EXIT TUNES is in charge of music production.
AŌP is contributing the song "Another World" as the opening theme song. The characters Elze, Linze, Yae, Yumina, Sushie, and Leen are each singing different versions of the ending theme song "Junjō Emotional" (Pure Emotional).
Fuyuhara launched the In Another World With My Smartphone series in 2013 on the Shōsetsu-ka ni Narou ("Let's Be Novelists") website, and Hobby Japan's Novels label published the first volume with illustrations by Eiji Usatsuka in 2015. Hobby Japan published the ninth volume on June 22. The series has more than 200,000 copies in print.
Source: Moca News
Update: Alma and Origa swtiched, typo fixed. Thanks, michizure and TD912.
---