Tsume Goes Cartoonist

After the Belgian fair Made in Asia, Tsume is going to attend a new convention in the south of France on April 20th and 21st: Cartoonist Nice! This renewal of the mythical festival will celebrate Saint Seiya and Tsume could not miss this rendez-vous!
On a 54m2 booth, emphasized with our new showcase system, you will discover our latest projects for our three ranges: HQS by Tsume, HQF by Tsume and Xtra by Tsume.
Let's use this opportunity to take a look on the prototypes we showed in Made in Asia:
Sakura Haruno "Undefective Bonds" and Black☆Star Counter-strikes ! But our long- awaited productions like Naruto Uzumaki "Summon of Gamakichi" or Deidara "Art of Bang" too.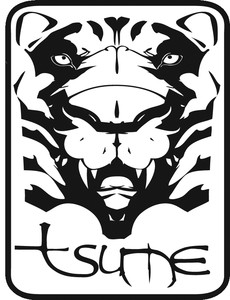 Since Cartoonist will be a Saint Seiya-fest, Tsume had to answer the call of duty and celebrate the franchise as well. That's why you will find on our booth our second HQS by Tsume Saint Seiya's statue: Gemini no Saga and its new head even reinforcing the character's charisma.
Of course, through this occasion, we will unveil the third creation from our team, inspired by Masami Kurumada's fantastic manga: The gold saint of Virgo, Shaka ! Attend our booth on 69-74 to discover the never shown before
As always, our team will make some demonstration of our workflow and will answer all your questions.
Please feel free to contact me for any further information.
ABOUT TSUME
Tsume is a company specialized in design of high quality statues in resin, numbered and limited edition. Tsume works with very famous licenses from the Japanese entertainment universe: Naruto Shippuden, Saint Seiya, Bleach, Fairy Tail, Soul Eater or Assassin's Creed for Ubi Soft. Our last license is One Piece for the HQS by Tsume's range.
---