MangaGamer Announces Addition of 3 Stars of Destiny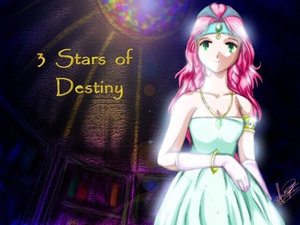 August 30th, 2013--We at MangaGamer are proud to announce the addition of 3 Stars of Destiny by Aldorlea Games.
Join Random and Sarah in their very first adventure, the one that started the
Laxius Force series
!
3 Stars of Destiny
An evil god has made a discovery. Now his attention is turned onto three youths who between them hold an unusual energy! Yet he is hindered - unable to act directly in their mortal world. In an attempt to twist the odds, he sets a deadly trap - what will happen? Is the gathering of 3 stars a simple matter of coincidence or is it... fate?
Fight monsters, explore, complete quests, rescue people in need and explore a fantasy medieval world.


60 hours of playtime

10 Legendary Heroes

50 Quests

Play the Laxius Force stars in the early years

ABOUT
MANGAGAMER.COM
MangaGamer.com is the world's first legal download site for English translated Visual Novels. Since its launch in July 2008, it has offered services where fans can download and enjoy popular Visual Novels such as minori's ef -a fairy tale of two and OVERDRIVE's Dengeki Stryker right from their home. Don't forget to visit us on
Facebook
and
Twitter
!
---