×
remind me tomorrow
remind me next week
never remind me
Subscribe to the ANN Newsletter • Wake up every Sunday to a curated list of ANN's most interesting posts of the week.
read more
The Gallery
Vusc
by Evan Miller,
I got an interesting question from a reader this week dealing with anime and manga-inspired art that isn't 2D - specifically, ceramicists. After a search of the internet, I haven't found any - which comes as a surprise, since it seems like sculpey has become a medium of choice for a lot of Artist's Alley dwellers. Isn't there anyone out there working in a more traditional form of sculpture?
And so, I turn to you, the readers (if Brian can do it, I can too, right?). Do you know of any fantastic anime or manga-inspired artists that work in a medium that isn't manga, animation, illustration, or graphic design? Is extending the influence of manga into these mediums a step too far? Sound off in the comments, people!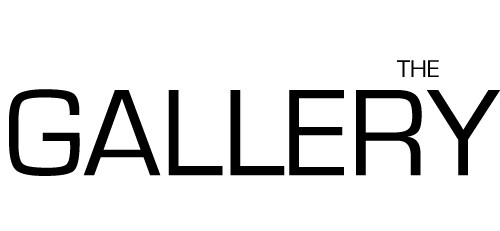 Today I welcome a young up-and-coming artist who just happens to be related to an artist we've featured before. Her style is all her own though, and she's recently taken a step that very few manga-inspired artists in North America attempt: participating in Japan's online art community. From the Garden State, The Gallery welcomes...
---


Profile

Nicknames: Vusc (my alias, but friends IRL call me this sometimes!)


Color: Low saturated colors near gray
Tools of the trade: Paint Tool SAI, Photoshop 7, Wacom Intuos3 9x12
Favorite comfort food:
While drawing, I listen to: VOCALOID, techno/trance, video game OSTs, metal
Guilty pleasure: Collecting different tea flavors and brands.
Pet Peeve: When people tell me I have "natural talent".
The world would be cooler if everyone wore: Garbage. Without the smell.

Place you have never visited but want to in the future: Odaiba. I've been to Japan, but never to Tokyo.

Officer

 

White Forest
If the ethnocentric debate surrounding how to define "manga" has taught us anything, it is that trying to label a certain art style as "authentic manga" or not is an argument that no one can win. Manga in Japan are incredibly diverse in both look and content, and like any other sector of the popular arts, trends in popular styles come and go. The great irony is that influence is not a one-way street: Japanese artists are influenced by North American ones, and the same holds true for artists here. Mana - who publishes under her nickname
Vusc,
has had a unique front row seat for this debate. She currently posts her work online in two massive art communities: Deviant Art, and
pixiv
, a massive Japanese art site that caters mainly to artists and manga fans in Japan. The experience has given her an opportunity that few artists in the west have: to develop her style under the gaze of critics and artists in the manga-obsessed west
and
the nation that gave birth to that obsession. "I've tried to experiment with the style of both communities," says Mana, a high school senior who admits that her personal style is still a work-in-progress: "I do want to be accepted by both communities, but at the same time, I prefer to use an alias and draw what I like." Although being bilingual in Japanese and English has played an unmistakable role in giving her an in depth look at the art styles of multiple nations, it has also challenged her to marry those styles while developing a style and philosophy of her own. No matter how one would label it, Mana's work is yet another sign that the gap between western and Japanese manga-inspired art could be closing, and that in the end, good art is good art - no matter who sees it.
Born in Japan, Mana was raised with her sisters across from New York City in New Jersey. She was exposed to Japanese manga early in life, but the biggest influence over her current style came when she was seven, when she discovered the internet. "I would spend hours looking at Japanese artist home pages online," admits Mana, who would print out certain pieces for reference and practice. "I would take drawings, copy them, and try to tweak them to my style." Although her early work focused on female characters, after she was exposed to the artwork of Final Fantasy VII, Mana quickly incorporated elements of the fantastical characters in the popular game series into her work. "Cloud and his hair were really big with me," Mana admits with a laugh. Beyond the world of art, she also took an interest in Japanese "visual-kei" fashion and music, and would sketch drawings out based on songs she liked. While she admits that her musical tastes have grown since then, Mana still cites music as a dominant influence in her work. "I like the homegrown feel of indie music," says Mana, who says that she feels a certain kinship with amateur musicians who - much like her - focus a good part of their creative energy on developing a unique style. After building an online presence through Deviant Art and other art blogs, Mana decided to apply her art on a more professional level. She applied to a pre-college program at the School of Visual Arts (SVA) last summer, and was accepted - with a full ride scholarship.

Vocaloid fan art
In terms of influences and environment, it also bears mentioning that Mana isn't the only artist in her family. Her older sister Noa (who you may remember) is also an artist, and although they have similar influences and collaborated in the past, the work of the two sisters embody very different styles. "She works in a sketchy style, but I like a more refined look," says Mana, adding, "I'm more focused on the subject, but she's better with composition." Although the two would like to collaborate and exchange critiques again in the future, it won't be happening soon; "we don't have the time!" admits Mana. Beyond family ties, she also confesses that her influences skewed in a different, more macabre direction than Noa's in high school. "I like to gross people out, but I have an appreciation for all styles," says Mana, who views her own style as a departure from the more "pleasing" tones of her sister's work.
Mana's approach to art could also be described as a "departure" of sorts. Most of her work begins as a sketch, but instead of defining the lines next, she instead prefers to add color before adding lines accordingly. "It's a bit unusual," admits Mana, "but if I have line art before I color, I feel restricted – as if I am coloring in a coloring book. I like to color outside the lines, and I feel more free when I am coloring first. That way, the lines help [the drawing] stand out, and make it look more crisp." Mana's coloring style lends itself well to the characters in her works, who often have a dark, mysterious look that echoes elements of video game art, manga, and digital realist art. "I think of what I want in terms of mood first," says Mana, who often has a back story in mind for the characters in her illustrations. For portraying these characters, she likes her drawings to reflect movement; hair flows in varied directions as the airbrushed colors and tones give the drawings body. Although she works digitally, she uses an unusual set of brushes in Paint Tool SAI to obtain the right color and effect. "A few artists in Japan make original brushes [for Paint Tool], so sometimes I use those," says Mana, who visits both American and Japanese sites regularly to look for tools and inspirations for pieces.

Clashing Ravens
Mana's use of both Japanese and North American motifs and tools in her art is representative of where she's currently showing it. After following a few Japanese artists on their homepages, she decided to use her Japanese language ability to put her art on the Japanese art site pixiv. Her experiences with Japanese artists on the site (which is occasionally called the "Deviant Art of Japan") have not only offered her another source of feedback, but a look at the mentality of a completely different art community - one that many North American fans often make assumptions about, but never actually see. "The Japanese works feature a lot of straight lines, and a simple watercolor kind of look," says Mana. "But in America, it's closer to realism and fantasy - the video game influence is unmistakable." There are a few similarities between the communities of course; both have plenty of fan art (although Mana says that pixiv has more of it), and both have helped artists form a community that might not have been feasible otherwise. However, what people like is different, which has made Mana's ambition to appeal to both audiences a tricky one. "In Japan, the popular works are all detailed line works, but on Deviant Art, it's all about color," Mana remarks. It should come as no surprise that Japanese viewers have called her work "heavy," which has tempted her to explore line art more. She admits that she isn't sure if the two styles - Japanese and North American - are growing closer, but is certain that the extra perspective for her own work has been immensely helpful in providing an angle to look at her work that she would not have had otherwise.


Guilty Gear fan art
At the moment, Mana is finishing her senior year in high school and gearing up for college. She is pretty happy with what she has managed to accomplish thus far, but has yet to satisfy the biggest critic of her work: herself. "I want to create a piece that represents me as an artist," says Mana, adding, "I still feel like I'm searching for my own style in many ways." As she works towards making that piece, she is continuing to share her art in both Japan and North America, dedicating time to commissions and freelance work along the way. Although having her art appear in many different places might give one the impression that Mana is hoping for more attention, she insists that she's happier staying "underground." "As a child, I just drew," admits Mana, who resolves to keep a modest attitude towards her art as she develops her style. Regardless of how she views her own work, it is clear that she has expanded her audience far beyond the range that most artists stick to. "People thought I was weird when I was young, but I guess it paid off!" Above all, Mana's work reminds us that art isn't solely about how we define it; it's about how good it is - and good art is a universal language.
---


Devil's Warehouse
ANN: A lot of your work features feathers and feather-like features as a design element. What inspired your use of feathers in this way?
Vusc: I get very inspired by all sorts of elements - especially things that have texture. Many of my drawings will have feathers, branches, cracks, wrinkles, etc. I like to have a sense of 'touch' in my works. Sometimes the feathers contrast and balance the edgy style that I have. Also, feathers can represent an angel (religious) or a bird (biologically), which are things that I like the viewer to interpret themselves. But out of all the features I draw, I really enjoy drawing feathers the most - which is why I draw them very often! (laughs)

ANN: Let's talk about another important element in your work: fashion. Out of the fashion you use in your work, how much of it is affected by how you add colors before lines, and how much is affected by the visual- kei look that you are a fan of?

Aoi
Vusc: To be honest, visual-kei is something like a childhood influence instead of what I'm currently a fan of. However, it still fascinates me how surrealistic their style is in fashion and music. I guess I have a fetish with textures (yet again?), but visual-kei clothing uses all sorts of textured materials that gives it a unique look: rags, leathers, laces, metals, ruffles and more. I actually line after I color, so I have more flexibility to add new details during my refining process. The lines are there to merely define and clarify.
ANN: We talked about collaborations with your sister Noa a bit. Has there ever been a competitive atmosphere between the two of you as artists? What do you think are the biggest differences between your respective processes for creating a piece?
Vusc: Well, I wasn't really able to read Noa's thoughts most of the time, but for me, I did have a competitive mind set when I was younger. I hated losing and making excuses based on my age. I wanted to be seen as equal regardless of age - and this goes for anybody I was competing with. However, as I grew older, I've come to appreciate other people's work instead of competing with their skills.
When I create a piece, my mind works like a video player. I play an animation in my head instead of seeing a picture in my mind. Then, I draw part of the scene as if I took a screenshot in my mind of the best scene that represents what I'm drawing (when I'm deciding on a composition). Most of the time they're from the bizarre dreams I have every so often.

Halloween 2009
ANN: You mentioned that posting your work to both Deviant Art and pixiv has affected how you present your style. How do you think your recent Halloween piece was affected by this? What do you think the future holds for crossovers between American and Japanese artists?
Vusc: First, I think pixiv inspired me to draw something completely different from my usual style. Although I didn't draw the halloween picture for any communities' liking, I've become more experimental with my work. I wanted to incorporate graphic design into my work (commercial art is my major in high school), as well as the fine art I learned in New York. So in pixiv, I can learn the modern culture and the manga style in a legit way. I can't predict the future, but I definitely feel that more artists from each side are getting to know each other better. However, dA will always stay as an English speaking community and pixiv will always stay Japanese speaking community. There are English speakers who are starting to infiltrate into pixiv and vice versa with Japanese artists into dA. It's similar to an artist looking for a career in different countries. No one will speak to you in English when you're in Japan, no one will speak Japanese to you in America. But we're both able to like good artwork, and I feel that it's getting much easier and simpler to show each other's artwork and appreciate them in both cultures. Before, it was difficult to do that without knowing the language completely.
---
To check out the work of Vusc/Mana, start on her Deviant Art page. She also maintains an art blog here. For those of you in the mood to navigate pixiv (Japanese only, of course), her account there can be accessed here.
---
Are you an aspiring manga artist looking for some extra page views? Do you have a friend or loved one who draws extremely good original manga but needs a boost? Don't just sit there! Submit two links to your work, including one original piece (no file attachments please! File attachments will be what they will be, unopened, left to collect dust in a shadowy corner of the internet - oh the humanity!), to evan [at] animenewsnetwork dot com, and you could be featured in a future Gallery column!
All works © Vusc.
---
discuss this in the forum (5 posts)
|