The Gallery
Noa Ikeda
by Evan Miller,
As of this week's column, The Gallery has been around for a whole year! It's been an interesting ride thus far; many thanks to Zac for being a supportive (and very, very patient) editor and everyone else at ANN for helping pimp the column to the anime and manga-loving masses. Although the column remains a small operation, I consider the fact that I'm getting almost one new artist submission per day a sign that all the work has been worth it. Many thanks also go to the artists, who have all taken time out of their busy schedules to talk with me on the phone, answer my e-mails, work on special materials for the column, and be just generally swell people. I hope you'll all hang around for year two!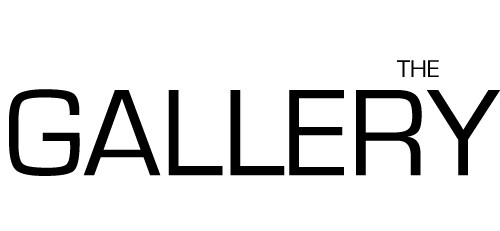 My guest this week is a Cornell University student with an intriguing digital style and a knack for game character design. Please welcome...
---

Profile

Nicknames: I actually never had a nickname. My name is too short!


Color: Pastel Colors
Tools of the trade: Wacom Intuos4 & Photoshop 7.0
Favorite place to go in Jersey: Mitsuwa
While drawing, I listen to: Any music as long as there's music.
Guilty pleasure: Beating people in Tetris
Pet Peeve: I hate reading/watching things out of order...
Coffee or Tea? Green tea or Lipton Tea

If I were a spell in RPG game, the spell would be: a protective earth property spell

Character Design sample

 
As video games have become more popular since their early beginnings in the late 1970s, the stereotypes about how these games are supposed to look have begun to show their age. As advancements in technology have made gaming more detailed and encompassing, it could be argued that contemporary game design involves more in the way of artistic development than ever before. Yet, as video games have changed and developed over the years, some genres have earned their own stereotypes for how they typically depict characters: RPGs are defined by sharply drawn characters with exaggerated personalities, fighting games still feature muscle-bound martial arts experts dueling impossibly proportioned women, and so forth. Noa Ikeda brings a unique perspective to this field - one that doesn't stray completely away from the video game-inspired art of the past, but certainly doesn't hesitate to strike out on its own. The Cornell University sophomore's art reflects the anime, games, and traditional art that she has studied in the past, and she isn't shy about mixing the styles that have inspired her to create something new. "I like to use a broad palette," says Noa, who aspires to work in concept and character design for video games. Although she's just getting started, so far her work shows the kind of potential that could help further the development of game character and art design in the future.

Amaltheren
Noa was born in Japan and moved with her family to the United States when she was very young. Her grandparents in Japan made a point of sending Noa and her siblings manga and anime taped from Japanese television, such as Sailor Moon and Card Captor Sakura. "I drew the characters [from the anime] in my spare time, and that is when I started loving artwork," says Noa, who spent much of her younger years drawing with her sisters since there wasn't much else to do around the house. After many years of exposure to mainstream anime and manga, Noa got her hands on a Sony PlayStation and a copy of the popular RPG Final Fantasy VII. Although it was her first exposure to video games, the game appealed to her instantly, and soon the character designs behind the Final Fantasy series and other popular RPGs began to influence her drawing style as well. When she was 13 years old, Noa received her first digital drawing tablet and wasted little time in getting her artwork online. She adapted to the digital medium quickly and found a ready base of support on sites like Deviant Art, where other like-minded artists were also sharing their work. "A lot of artists and friends from Deviant Art influenced how I drew," admits Noa, adding that the feeling of community that she found with other artists online was critical in supporting her development. Knowing that she wanted to pursue work in art, Noa decided to challenge herself during her last two years in high school by enrolling in life drawing and traditional painting classes in New York City. The courses, taught by professionals from less pop culture-oriented backgrounds, played an instrumental role in pushing Noa to create a style that was all her own. She wasted no time in bringing that style into the work she shared with others, not just online, but in the Artist Alleys of the anime conventions she was starting to frequent. Although sales were slow at first, Noa's work soon found an audience, who have helped keep her busy with numerous requests for commissions. Eager to keep the momentum behind her art going, Noa decided to enroll at Cornell University with a major in Art; however, a desire for a more goal-oriented field of study, she soon switched her major to Information Sciences, where she could work on graphic design elements and minor in one of the school's newest fields of study: Game Design.

Ise
The casual viewer can tell that Noa's work certainly does speak to her background as a fan of video games. Characters are defined with detailed, regal facial features and extravagant costumes speak to an element of fantasy that so many RPG titles are recognized for. However, a closer look reveals one of the distinctive facets of Noa's work: an almost acrylic art style with daubs and accents that one would typically expect from more traditional work, even though it is digital. "Studying oil painting helped develop how I work with colors," says Noa. "We were encouraged to color what we saw in everyday life - things like skin tone when it appears dark green in a shadow - as we saw it, not how we envisioned it." The approach towards color use that Noa picked up studying physical media not only influenced how her work looks, but also how she brings a piece to life. "Usually I start a piece with a basic outline," says Noa, who uses an early sketch to reinforce what kind of character she is drawing. Instead of adding definition or more lines at this stage in the creative process, Noa decides on the mood of the piece and - taking a page from her training in traditional art - picks a set of colors to use for the piece and starts working in details from there. "I always go with color before form," says Noa. "I like to focus on the atmosphere that the colors create and how those colors are put together to bring the scene to life."

Emblem
Even though she hasn't finished college yet, Noa's style has already brought her a few opportunities. Her work was featured in the art book for the Pepper Project, a published anthology of art surrounding one of the most recognized characters to come out of the Deviant Art community. She's also been asked by a museum curator to collaborate with her sister on a piece for a museum in the New York area in the future. The collaboration is not only an affirmation of Noa's skill, but also points to one of Noa's most important partners in her artistic development: her sister Mana (who has been invited to participate in a future Gallery column). Noa admits that there are similarities between her sister's style and her own, but points to ways that their styles have developed on their own: "Mana's focus is different - she focuses on focal points, rough edges and so on. My work usually has a more bright look to it." The two have often relied on each other for support, even as they've had no trouble finding it elsewhere. In her second semester at Cornell, Noa teamed up with some of her classmates to create a side scrolling action game for their Game Design course called Emblem. The game, for which Noa handled all of the concept and character artwork, was voted "best game" by her peers. It's a small victory in the grand scheme of things, but for Noa, it's a sign that she's certainly on the right track.

The J Gang (Card game design)
Going into the fall semester, Noa plans to continue aiming towards her dream of working in concept art for video games. So far, she's doing pretty well; she's teaming up with her classmates again to develop a larger, more detailed game title this fall to follow up the positive feedback that Emblem earned. Although seeking work in the video game industry may seem like a daunting proposition, Noa doesn't plan on throwing in the towel anytime soon. "I have developed my own characters and stories," Noa admits, "but I don't want to turn them into a manga or something like that. I want to work them into a game in the future - it fits their character better." The world of video game art certainly seems to fit Noa well, and although she's still got a few years until she has to find a game company where she can apply her skills, it's hard to ignore that she's off to a very promising start.
---


Enticement
ANN: You told me that Enticement is one of your favorite pieces from a series you did for a studio art course. What makes this piece your favorite, and could you walk us through how it came to life?
Noa Ikeda: Enticement is without a doubt my favorite piece because of how loose and how naturally the image came to me. It was another day in the studio and I was drained from drawing about 10 pieces that were also mermaid related. I was kicking myself for choosing such a topic. However, as I started to dab random brush strokes onto the canvas that was 18x24 in 300px, this scene of a sailor jumping into the water to get close to a mermaid popped into my mind from nowhere. While all the other artworks were thought about carefully and altered multiple times, once I started drawing what was inside my head, there was no need to change anything. It took the shortest time to complete and I love how I was able to put so much movement into this piece compared to the others.
ANN: Tell me about the history behind Emblem, the game project you worked on. Did you encounter any challenges while making the game that you didn't anticipate? How did you overcome those challenges?
Noa: Emblem was a game I made in Intro To Game Design class with 4 other people. The team consisted of 4 programmers (one was juggling programming as well as music) and one artist (myself). It was the first time any of us actually created a game, so the first month was spent going over the basics. This only left us with 2 months to create a complete game for the Show Case. Because we had decided to create a fairly complicated game for such a short amount of time, it was inevitable that we spent way over the required amount of hours per week to create the game. The normal amount was 10 hours per week, but we ended up logging around 20 to sometimes even 50 hours per week. However, with multiple all-nighters and a bit of help from caffeine, we were able to pull it off without losing anyone from the team and win the people's vote on Best Game in Intro to Game Design.

Eulia
ANN: As an artist who sketches some of her characters with a back story in mind, what facets of that story do you think impact your character designs most? What kind of game-oriented story lies behind the original character design you submitted, Eulia?
Noa: To be honest, I actually started with the character design first for my character Eulia and then developed a story around her. Only after that did I start to design the other characters. When I design the other characters, the only parts of the story that affect my character designs are the personality and the fashion/type of world they live in to create a overall theme of how the outfits should be. As for the story behind the character I submitted, it will be a secret until I can actually flesh out the story some more.
ANN: In a recent article on ANN for the column Chicks on Anime column, Ziang Her talked a bit about the "glass ceiling" in the gaming industry and how it can be tricky for female artists to find work in the industry. As someone who wants to work in the field, how do you feel about these challenges? From your perspective, what kind of changes do you think the industry needs to make?
Noa: Hmm, I never really thought too hard on the fact that the game industry is filled with mostly men. I am already majoring and minoring in a mostly-male dominated subject, Information Science and Game Design, but I do not feel uncomfortable working in the field. Considering that, I think I will be more than fine in the game industry as long as I can create quality artwork. I personally don't think it is the industry that has to change, because there are already several highly praised concept artists who are female that are already in the game industry, such as Kojima Ayami and Jo Chen. I suppose it is just that there are not as many female artists who are into gaming when compared to their male counterparts.
---
To check out Noa's work, visit her Deviant Art page here. You can also download the short side-scroller Emblem and learn more about it here (Windows only).
---
Are you an aspiring manga artist looking for some extra page views? Do you have a friend or loved one who draws extremely good original manga but needs a boost? Don't just sit there! Submit two links to your work, including one original piece (no file attachments please! File attachments will fall into a deep, deep depression that will eventually require heavy medication to fix), to evan [at] animenewsnetwork dot com, and you could be featured in a future Gallery column!
All works © Noa Ikeda.
---
discuss this in the forum (4 posts)
|