The Mike Toole Show
A Very Anime Christmas
by Michael Toole,
I love this time of year! Well, except for "Simply Having a Wonderful Christmastime," that's awful. But the rest of the things about the holiday season are fantastic. The gift-giving, the food-eating, the singing of dumb songs, the visits with rarely-seen friends and family... it's all awesome. I'm coming up on Christmas number thirty-four, and I'm still not tired of them yet. Some of the things I like best about Christmas, however, are the magical Christmas TV specials. You know the ones, with all of your favorite cartoon characters. Some of them aired on CBS, which had this awesome rum-tum-tum intro that alerted children all over the US that a cool Christmas cartoon was starting.
Who can we blame this amazing tradition on? Part of it must go to Charles Schultz, who created the iconic Peanuts and oversaw the still-popular Charlie Brown Christmas Special. Part of the blame can also be shared by the Rankin-Bass Company, who spent decades ripping out durably enchanting stop-motion specials like Rudolph the Red-Nosed Reindeer and Here Comes Santa Claus. There's the Grinch, and the Mister Magoo Christmas Carol (lots of people think this was the first one), and more modern classics like Olive, the Other Reindeer. Most Christmas specials like these are animated, so it begs the question: where are all the Christmas anime? Well, Christmas isn't quite the same holiday in Japan as it is in the west - but it is celebrated! So Christmas anime are out there, and we're going to look at twelve of the best ones. On the first day of Christmas, my loopy otaku roommate showed to me...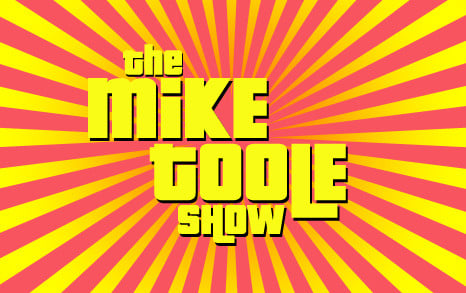 The Macross Christmas episode! Actually the penultimate chapter of the TV series, this episode takes place on Christmas Eve and is therefore awash in Yuletide symbols. Minmay, who's been doggedly pursuing Hikaru but slips into depression as he inevitably succumbs to the charms of Misa, tries to lure him back with a Christmas cake. Because come on man, it's Christmas, and if you're feeling romantic, you have to have a Christmas cake! This is an aspect of the holiday that is uniquely Japanese - Christmas is strictly secular there (it's not a government-recognized holiday, like New Year's Day), and while the ideas of gift-giving and miracles are present, it's largely a romantic day for couples. One of the romantic things that is supposed to happen involves sharing a special cake - a cake which must be consumed on Christmas Eve. This has led to a really terrible, hateful joke where older Japanese girls are referred to as "Christmas cakes," because they're not wanted after their 25th. I don't know about you guys, but if I lived in Japan, I'd be wildly celebrating Discount Cake Day on the 25th, just like I celebrate Cheap Halloween Candy Day on November 1st. Anyway, the episode, which can be easily watched on Hulu for you US viewers, climaxes with a rendition of "Silent Night." On the second day of Christmas, the fat guy who sits in the back row of the anime club and never, ever says anything gave to me...

R.O.D. the TV episode 10, "Christmas Carol!" Not strictly a Christmas episode beyond the title and setting, this one's a subdued affair about Nenene taking the Paper sisters to a horrible, awkward company Christmas party (we've all been to those, right?). After an old boss of Nenene's says a whole bunch of horrible shit to her face (ah, another staple of Christmas parties!), the quartet escape, and the sisters recount that day two Christmases ago where the three of them decided to become a family-- because hey, Christmas is about family. On the third day of Christmas, the hipster working at the anime store with the really improbable beard handed me...

Azumanga Daioh episode 13.5, "Yule!" Like most of Azumanga Daioh, this one takes place in the classroom, and like most of Azumanga Daioh, it's essentially a manzai comedy routine in which two parties have an increasingly ludicrous argument. In this case, Tomo and Kagura are worried that child-prodigy Chiyo might still believe in Santa, and agonize over how to explain things if the subject comes up. Kagura asserts that Santa can afford to pass out presents to children because the government pays him, and when Tomo angrily refutes the idea that any human could possibly visit every household in the world in one day, Kagura just as hotly responds that Santa isn't human, obviously. While Christmas in Japan is largely a date holiday for couples, it's also an indulgence for kids and families - Santa is just too awesome to keep out of the spotlight, obviously. On the fourth day of Christmas, some completely random person on IRC sent to me...

Popotan! This entire TV series, which is based on one of those filthy PC games, is run through with sights and sounds of Christmas-- there's jingle bells, snow, pine trees, and Santa hats galore. The girls of this show inhabit some sort of crazy time-traveling mansion, and when they're not fleeing desperately from the reality-collapsing temporal paradoxes that their adventures create, they run a Christmas-themed shop. Even if you haven't seen this show-- which remains in print and easy to find courtesy of Sentai Filmworks-- you've probably seen the bit in the opening where two of the characters are doing that Caramelldansen thing. Popotan is only occasionally about Christmas (mostly, it's about its comely heroines lounging in the bath), but without the Christmas trimmings, it would definitely lose its character. On the fifth day of Christmas, a passing lady in an impossibly intricate cosplay outfit tossed to me...

Sailor Moon S: The Movie! This one isn't run through with the spirit of Christmas, but it does have one absolutely amazing scene where the Sailor Scouts, locked in combat, could use a hand. This is generally the part where Tuxedo Mask shows up to lend a hand, but this time, jingle bells are heard, and Santa goddamned Claus descends from the heavens, ready to engage in battle with the evil youma that the good guys are facing. Of course, Santa just turns out to be Tuxedo mask in disguise, but it's a really novel way to enter the fray, and the film's scene has made it memorable to fans for well over a decade. Hey, isn't it weird that Sailor Moon is completely out of print? Someone needs to get that sorted out. On the sixth day of Christmas, a group of several sullen teenagers crowding the manga aisle at the Barnes & Noble pointed out to me...

Hayate the Combat Butler episode 1. Need I say more? Man, anime Santa Claus can be a dick sometimes. But while Anime Santa doesn't appear often in Hayate, this scene is a key moment in the growth of the character. What would Anime Santa say to your favorite character? On the seventh day of Christmas, that one guy selling YAOI paddles in the anime con dealer's room screamed to me...

Martian Successor Nadesico episode 13, "There is No Single Truth!" Can you believe that Nadesico is almost fifteen years old? This show used to be one of the hottest things going, but it's starting to fade into the distance - which is a shame, because its mixture of mecha action and subversive comedy holds up particularly well. This episode focuses on the "date" aspects of Christmas, with no less than three of the female protagonists agonizing over whether they'll get to spend the holiday with series hero Akito. One thing that really makes this episode stands out is that it gets its own dedicated Christmas song, which plays in the background as the episode opens. It's not quite as good as having Burl Ives as Sam the Singing Snowman, but it's pretty close. On the eighth day of Christmas, the bargain bin at the local used DVD store gave to me...

Urusei Yatsura episode 10, "Pitter-Patter Christmas Eve," and Ranma 1/2 OVA episode 2, "Tendo Family Christmas Scramble!" Rumiko Takahashi never neglected Christmas - both Ranma and Urusei Yatsura visited the subject more than once, and the same goes for her great Maison Ikkoku. But I particularly like this pair of episodes - the former is the first Urusei Yatsura episode to feature a plot that spans the entire 24-minute runtime (prior episodes were split into two brief comedies), and the latter is structured like a genuine Christmas special rather than an episode that has some Christmas stuff in it. You'll laugh as Megane and his crew of idiots tries to trick Ataru into going on a romantic Christmas date with another woman to rouse Lum's jealousy and cause her to dump him; and the Ranma affair features cameos from most of the characters in the series, magical snow, musical numbers, and Santa himself! I'm really feeling the Christmas spirit now! On the ninth day of Christmas, my true love (hey, wait a minute!) gave to me...

Card Captor Sakura episode 35, "Sakura's Wonderful Christmas!" I feel like a complete doofus saying this, but man, Cardcaptor Sakura was a really good show. It was excellently animated by Mad House, featured energetic and exhuberant pacing and stories, memorable characters, and a great job by the voice cast. Watching this episode of the series is a great reminder of this - while it predictably goes for the romantic angle, with Sakura and her pals convening at an amusement park while she clumsily attempts to "date" Yukito, her big brother's affable and indulgent best bud, it also features stalls and rides bursting into goddamn flames thanks to the escaped Clow Card FIREY. Everything wraps up nicely, just in time for some magical snow. On the tenth day of Christmas, a mysterious man with crazy eyebrows in a dark suit handed me a briefcase that contained...

The Big O episode 10, "Daemonseed!" It starts with an evil Santa Claus. It continues with a Bruce Wayne-a-like doing Christmas shopping for his adorable robot girlfriend. And it climaxes with a knockdown, slam-bang fight between the titular giant robot and a massive, city-devouring Christmas Tree. Need I say more? I think not! On the eleventh day of Christmas, one of my burnt out, exasperated colleagues handed me...

The Love Hina Christmas Special and Ittsudate My Santa! That's right, it's the one-two punch from Ken Akamatsu that I know most of you were expecting. The Love Hina Christmas Special, not surprisingly, focuses on a comedy of misunderstandings as Keitaro and Naru somehow manage to miss out on a romantic evening together despite the machinations of the rest of the gang. I was seriously tearing my hair out at this stupid thing, because it's one of those stories that would've been solved handily with a single cellphone call-- and this thing supposedly took place in 2003 or so, right? Come on! Despite all that, it does have a spot of romantic payoff (rare for Love Hina) and a funny cameo by creator Akamatsu himself. Ittsudate My Santa is even less probable, featuring a downtrodden guy with the hilariously unlikely name of Santa and a cutesy-wootsy magical girl version of Santa Claus, complete with peek-a-boo transformation sequence. It's not great stuff, but it's undeniably a Christmas joint, so it rates on this list. On the twelfth day of Christmas, a respected movie critic screened for me...

Tokyo Godfathers. The tree-topper of this little list had to be Satoshi Kon's understated movie about miracles. That's the other thing that Japan's version of Christmas is all about-- there's the dating aspect, and the gift-giving and party aspect, but Christmas is also thought of as a time when miracles can occur-- and Tokyo Godfathers is run through with tiny miracles, from the titular trio's lucky rescue of an abandoned baby to the inevitable happy (but weird) reunion at the end of it all. Despite the absence of snowmen and jingle bells, Tokyo Godfathers is probably the most traditional "western" Christmas story of this entire bunch, and in my household, it's become a classic right up there with A Christmas Story, It's a Wonderful Life, and Die Hard.
As the holidays draw close and I draw this goofy list of anime Christmas stories to a close, two things occur to me. First of all, virtually none of the above are really like traditional western Christmas cartoons, with their obvious tales of Santa and Rudolph and Frosty and also Yogi Bear and Shrek. I have to wonder: why not? Personally, I think that an obvious One Piece Christmas special, with songs and snow and gifts and a big, stupid adventure possibly involving the rescue of Santa himself, would be a massive worldwide hit. Can you picture it? How about a Bleach Christmas Special? Or Gundam Saves Santa Claus? Or a Very Black Butler Christmas? Think about it!
The other thing that occurs to me, which I'll close with, is this: Remember, Japan isn't a Christian country. The religious aspect of Christmas isn't paid much notice, the state doesn't treat it as an official holiday. It was just adopted as a great excuse to party and be with your family and friends. To me, that's a great way of looking at it - Christmas doesn't need to be a solemn, spiritual affair - it's for everyone! So go forth, deck the halls, don your gay apparel (ha! ugh...) and enjoy all of the Christmas that anime has to offer. While the rest of you mugs gather under the tree on the 25th, I'll be out at the shops in Ginza, buying all of the attractively repriced Christmas cakes I can carry.
---
discuss this in the forum (65 posts)
|