Interest

Happy Valentine's Day — Anime Style (Part IV)

posted on by Egan Loo
Greetings from Penguindrum, May-be Soft, Muv-Luv, Danbō, Senran Kagura, Seven Wonder, Starry Sky, Akemi Takada, Tales of, Touch Shot!, KamiNomi
---
In Japan, it's customary for women to give chocolates to men on Valentine's Day, and men return the favor on White Day (March 14). Below are some greetings that anime, manga, and game companies presented to celebrate Valentine's Day.
Click on the thumbnail images to see the original greetings!
Mawaru Penguindrum

Fan tribute to anime
[Via 0takomu]
May-be Soft

[Via 0takomu]
Muv-Luv Alternative Chronicles

Arielle Nadel (365 Days of Danboard)

Senran Kagura


[Via andriasang]
Seven Wonder

(Image and accompanying voice message has already been removed)
[Via 0takomu]
Starry Sky

Akemi Takada

Tales of Games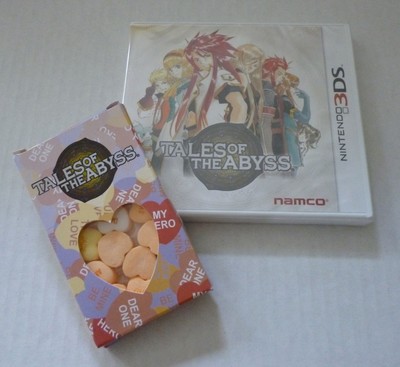 [Via Siliconera]
Touch Shot! -Love Application-

Wallpaper
[Via Dengeki Online]
The World God Only Knows

There are many more anime/manga/game Valentine's Day greetings and messages out there, so if you know of one we've missed, feel free to let us know in our forums or by email (newsroom at animenewsnetwork.com). Happy Valentine's Day!
---
This article has a follow-up:
Happy Valentine's Day — Anime Style (Part V)
(2012-02-15 22:00)
follow-up of
Happy Valentine's Day — Anime Style (Part III)