Interest

New Year's Greetings — Anime Style (Part XV)

posted on by Egan Loo
---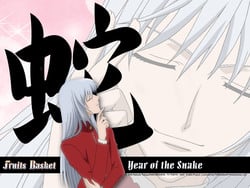 For generations, people in Japan have celebrated New Year's Day by sending specially designed cards — nengajō — to each other. As part of the tradition, postal workers store all the nengajō that are mailed in the final weeks of the old year, and then deliver every single one on New Year's Day. Many nengajō mark the Chinese Zodiac by depicting the animal of the year. (In 2013, that animal is the snake.) Here are some New Year's greetings from the folks that will be bringing you anime, manga, and games in the new year.
Click on the thumbnail images to see the original greetings!

BlazBlue

Illustrated by Mori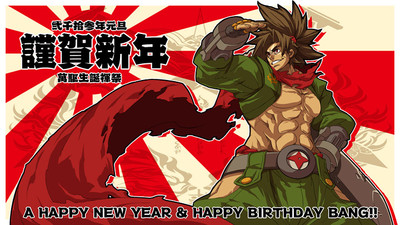 Illustrated by Mukai

Thanks to Fiamma Of The Right for the tip!
Pixel Maritan

"Happy New Year. Please continue to support both Otoko no Ko wa Maid-Fuku ga O-Suki!? and Pixel Maritan!"
PlayStation Home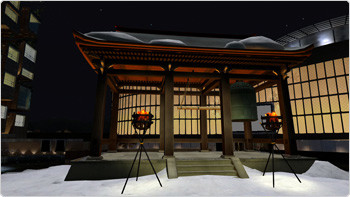 The PlayStation Home in Japan offers decorations to spruce up visitors' areas for the holidays, as well as a photoshoot set and gallery.
[Via Hachima Kikō]


PlayStation Japan

Pokémon the Movie: ExtremeSpeed Genesect

"Please support us this year also"

A New Year's special will
air
on Thursday.
Puella Magi Madoka Magica

People who saw the first two films on New Year's Eve received an "Original New Year's Card"
Ricotta

Right Stuf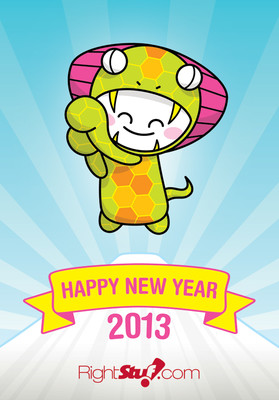 Studio Rikka

Rilakkuma (San-X)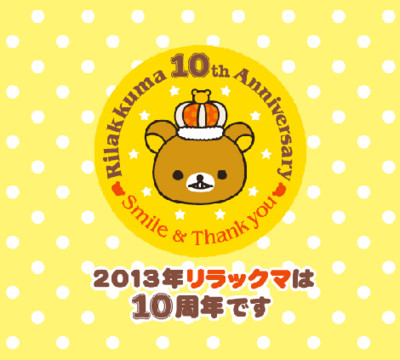 There are many more anime/manga/game nengajō out there, so if you know of one we've missed, feel free to let us know in our forums or by email (newsroom at animenewsnetwork.com). Akemashite Omedetō Gozaimasu!
(Here are 2012's greetings, 2011's greetings, 2010's greetings, 2009's greetings and 2008's greetings!)
Fruits Basket image © 2004 Natsuki Takaya/HAKUSENSHA • TV TOKYO • NAS • Fruba Project. Licensed by FUNimation® Productions, Ltd.
---
This article has a follow-up:
New Year's Greetings — Anime Style (Part XVI)
(2013-01-01 23:00)
follow-up of
New Year's Greetings — Anime Style (Part XIV)