Interest

Events, Merch Gear Up for 2nd Season of Mr. Osomatsu Anime

posted on by Amanda Whalen
Anime News Network's merchandise coverage sponsored by
Tokyo Otaku Mode
.

---
The second season of the Mr. Osomatsu (Osomatsu-san) anime, a spin-off series based on Fujio Akatsuka's original Osomatsu-kun manga, is premiering on October 2. Japanese anime goods store Animate is celebrating the series' return with two different collaboration events and a line of campaign-exclusive merchandise.
Kadokawa is sponsoring the first Animate event, "KADOmatsu-san Fair 2nd," and it will run from September 15 to October 9. Fans will be able to receive a set of three Mr. Osomatsu mask cases if they purchase all six different copies of the Mr. Osomatsu Kōshiki Anthology Comic, which will ship on the first day of the event. Fans who purchase the merchandise will be able to collect six receipts stamped with the individual hiragana characters in "Osomatsu-san" ("O", "so", "ma", "tsu", "sa", and "n"). Only those who who collect the entire set of stamped receipts will be able to receive the set of three mask cases.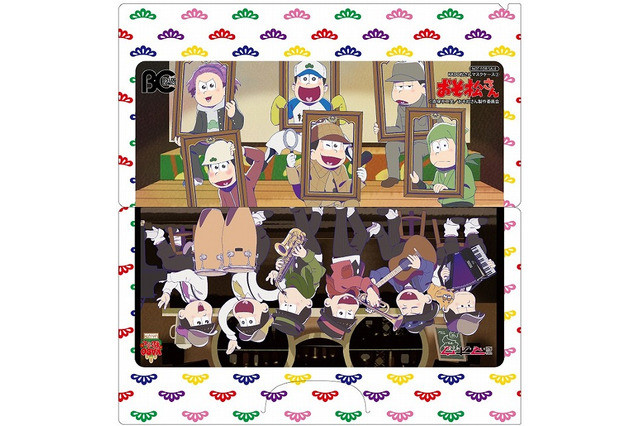 The second Animate event, "Okaerinasai, Osomatsu-san! Atsui 2-ki ga Hajimaru zo!! Fair" (Welcome Back, Mr. Osomatsu! The Hot Second Season is Starting!! Fair), will run from October 12 to November 5. Fans will be able to receive one of six campaign-exclusive tin badges for Mr. Osomatsu Blu-ray Disc, DVD, game, book, and character merchandise they purchase. For every 2,000 yen (about US$18) people spend, they will be able to receive one tin badge.

An aquarium collaboration in Japan is also celebrating the return of the anime. The collaboration is offering a line of crossover goods with Takara Tomy Arts and Kamio Japan's Kūsō Suizokukan (Fantasy Aquarium) characters. The "Mr. Osomatsu x Kūsō Suizokukan" collaboration is currently running at Sunshine City Aquarium in Ikebukuro, Tokyo, as well as Kyoto Aquarium in Kyoto and Marine World Uminonakamichi in Fukuoka. The Sunshine City event will end on September 24, while the latter two events will run until September 30.
Shown below are the collaboration visuals for the events at Sunshine City Aquarium, the Kyoto Aquarium, and Marine World Uminonakamichi, respectively.





The first two rows of the merchandise below are exclusive to Marine World Uminonakamichi and Sunshine City Aquarium, respectively. The remaining merchandise is available at all of the event locations.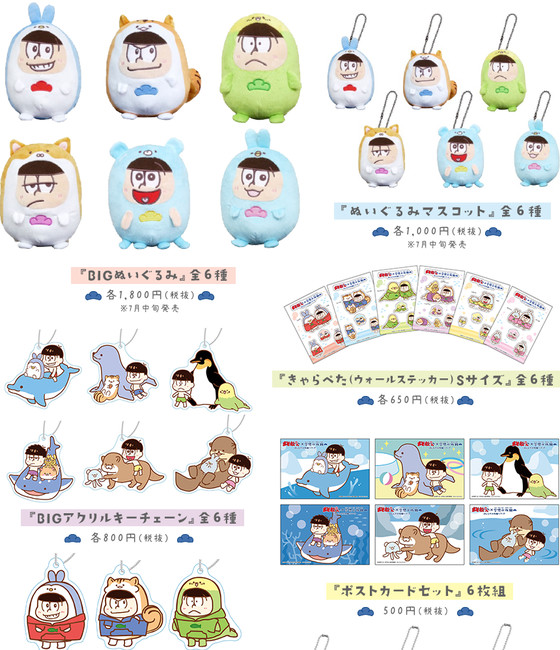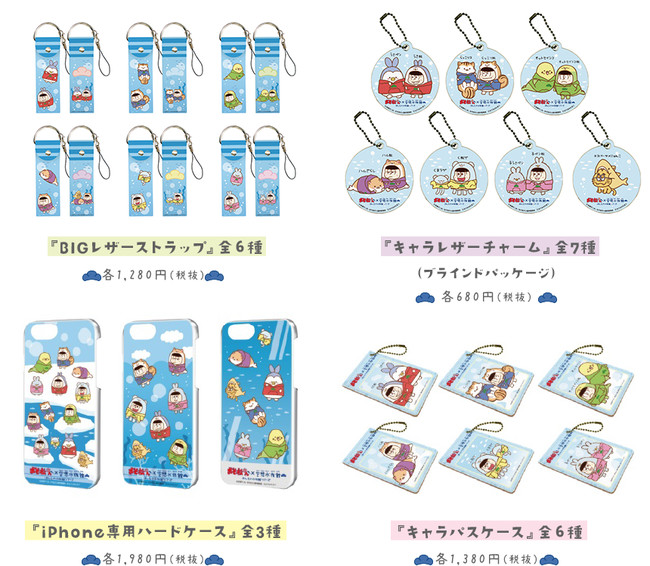 A slew of other Mr. Osomatsu collaborations launched this spring and summer, including a Sega collaboration cafe and a Tokyo Joypolis theme park event.
The first season of the Mr. Osomatsu anime premiered in October 2015, and Crunchyroll streamed the series as it aired. Viz Media has acquired the digital streaming, electronic sell-through, home video, and merchandise rights for both seasons.
Source: Anime! Anime! (Katsunori Takahashi)
---