Interest

Shellfish Employee Parody Web Anime Launches Voice Actor Toshiki Masuda

posted on by Lynzee Loveridge
Masuda performs series' death metal ending song
---
Zip TV's Asa Da yo! Kaishain (Shellfish Employee) is a unique animated segment starring different kinds of shellfish in the workplace. The show has featured crossover gags of Idolish 7 characters and even Gintama. The segment has expanded into a short-form web anime series and the first episode debuted on July 19.
DLE is streaming the episode with English subtitles on its official channel. The new web series follows Kamoyama, a human, who is assigned to manage the irresponsible shellfish employees.
Voice actor Toshiki Masuda has appeared in the Zip TV shorts as Akagai or Blood Clam (Scapharca broughtonii) in the past, but he plays a different role in the new series. Masuda voices Shijimi aka Basket Clam (Corbiculidae spp.) and sings the anime's "death metal" ending song.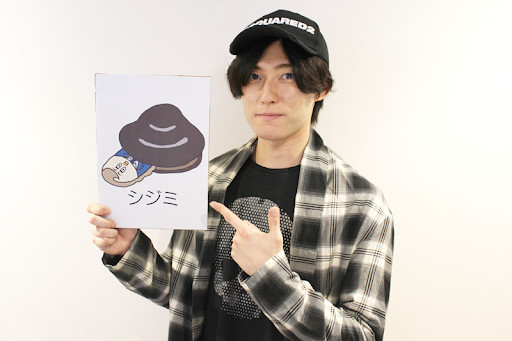 Masuda is no stranger to singing. He has appeared in a number of idol anime including IDOLiSH7, Ensemble Stars!, MARGINAL #4 the Animation, B-PROJECT, Tsukiuta. THE ANIMATION, King of Prism: Shiny Seven Stars, and will voice Kiyoshi Shindō in next season's Stand My Heroes: Piece of Truth. He is also the voice of Eijirō Kirishima in the popular Shonen Jump anime My Hero Academia.
New episodes of Shellfish Employee will premiere each Friday on YouTube. DLE describes the series:
Kaishain: Shellfish Employees is a joint production between DLE, and TOHO CINEMAS.A wordplay on the words "employee" and "clam" in Japanese, the anime revolves around various clams that personify company stereotypes, like a "yes man," or the nosy boss. The show shows a satirical side of Japanese society, while also addressing growing social problems.
Source: Press release
---