News

1/1 Votoms Model, Gundam Balloon Float at Japan's C3

posted on by Egan Loo
Giant
Sgt. Frog
balloon, metal-plated Lancelot from Geass, more at hobby event
---
Sunrise, Bandai Visual, and their parent company Bandai displayed the life-size iron figure of Armored Trooper VOTOMS' Scopedog robot and an 11-meter (36-feet) tall balloon float of Mobile Suit Gundam's title robot at Tokyo's C3xHobby convention, which was held on August 18–19.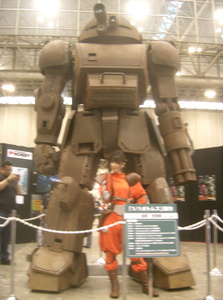 The convention also displayed a giant Sgt. Frog balloon float and sold an exclusive metal-plated version of Bandai's Lancelot model from Code Geass: Lelouch of the Rebellion.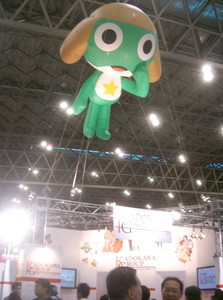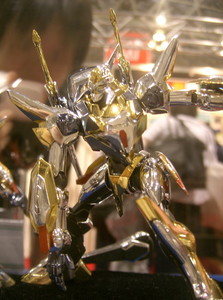 More details and photographs about the 1.35-million-yen platinum Gundam's 24-hour security guards, Megahouse's Mospeada toy prototypes, Evangelion curry, and a figurine of Gundam Seed's Yzak Joule wearing only a Speedo will be posted in the upcoming event report.
---