×
remind me tomorrow
remind me next week
never remind me
Subscribe to the ANN Newsletter • Wake up every Sunday to a curated list of ANN's most interesting posts of the week.
read more
News

Summer Wars, Redline, Trigun, Buddha at Canada's Waterloo

posted on by Jacob Browning
4 anime films to play at November 18-21 animated film festival in Ontario
---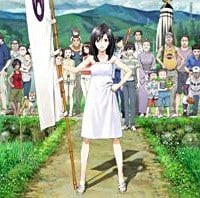 The Waterloo Festival for Animated Cinema located in Ontario will hold screenings of Summer Wars, Redline, Trigun: Badlands Rumble, and The Rebirth of Buddha during its run from November 18 to November 21.
Summer Wars is the award-winning film from the anime studio MADHOUSE, director Mamoru Hosoda, screenwriter Satoko Okudera, and character designer Yoshiyuki Sadamoto. (This same core team worked together on The Girl Who Leapt Through Time.) The film features a modern-day family involved with a conflict that spans their world and the virtual world known as Oz. American distributor Funimation plans to release the film on DVD and Blu-ray Disc in 2011, and submit it for an Oscar nomination.

Redline is produced by the studio MADHOUSE, directed by Takeshi Koike (The Animatrix's "World Record"), and written by Katsuhito Ishii (Piroppo, Trava). The film follows JP, a daredevil driver with his customized vehicle named "Trans Am." He enters an interplanetary tournament, held once every five years, where the deadliest racers compete and many people plan to play the game for their own ends. Manga Entertainment is distributing Redline in North America.

Trigun: Badlands Rumble is MADHOUSE's continuation of the anime series based on Yasuhiro Nightow's manga. The film focuses on Vash the Stampede, who is an expert marksman and believes in peaceful alternatives, yet has a large bounty on his head. Familiar characters such as Meryl, Milly and Nicholas D. Wolfwood will also appear. Funimation obtained the rights to Trigun: Badlands Rumble and plans to release it in theaters.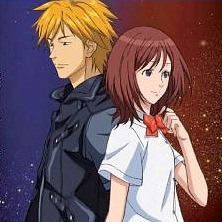 The Rebirth of Buddha (Buddha Saitan) adapts the book of the same name by Ryuho Okawa, the founder of the religious organization Happy Science (Kōfuku no Kagaku). The film illustrates Happy Science's belief that the religious figure Buddha will return "when the world sinks into darkness."
Source: Brian Ruh (animeresearch)
---