News

Utena's Kunihiko Ikuhara to Direct New TV Anime in 2011

posted on by Egan Loo
---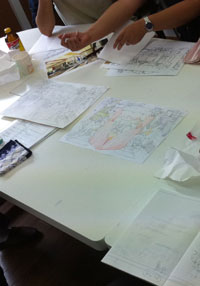 The April issue of Index Communications' Kera magazine reported on Wednesday that Kunihiko Ikuhara (Utena, Sailor Moon) is directing a new television anime series which is slated to air this year. On page 74, in a profile attached to an interview of Ikuhara, the director said that the project is not yet ready to be announced, but it will have a teenager as the protagonist.
Ikuhara has been discussing a new project on his blog, and he revealed last May that he is supervising and writing the scripts with a female writer he nicknamed "I-san."

Ikuhara serialized a "Lolita hardboiled" novel called Nokemono to Hanayome in Kera from 2006 and 2007. He then began collaborating on a manga continuation of the story with artist Asumiko Nakamura in 2007, although the manga has been on hiatus. The current issue of Kera announced that the manga series will resume in the next issue in March.
Since Ikuhara directed Revolutionary Girl Utena: The Movie in 1999, he has worked on only a few anime projects in the last decade. Notably, he storyboarded episode 2 of Gunbuster 2, storyboarded and directed the opening sequence for Nodame Cantabile, storyboarded the 29th episode of Soul Eater, and storyboarded the opening sequence for Sweet Blue Flowers (Aoi Hana).
---
This article has a follow-up:
Utena's Ikuhara Reveals 2011 Mawaru PenguinDrum Work (Updated)
(2011-04-05 07:26)