News

Dororo Manga Omnibus Slated for February 2012

posted on

2011-06-10

17:44 EDT by Andrew Osmond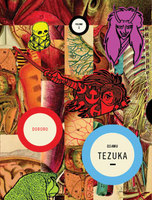 Marketing Director Ed Chavez of the North American publisher Vertical announced at the AnimeNext event on Friday that there will be a new omnibus edition of Osamu Tezuka's Dororo manga next February. Dororo Complete will be an omnibus edition of the Eisner Award-winning 1960s manga by Osamu Tezuka about a demon-hunting ronin and a young orphan thief. The manga inspired a 1969 anime by Tezuka's Mushi Pro. The 900-page omnibus ediion will include all three regular volumes of the manga for US$24.95.
Chavez also confirmed that Vertical will release several non-manga books. They include: the novel Edge by Koji Suzuki, the author of Ringu, to be published in October; a cookbook called Reel Cuisine: Blockbuster Dishes from the Silver Screen by Nami Iijima, in November; and a novel called Body by Asa Nonami in December.
Next year will see the publication of a new translation for Enma the Immortal by Fumi Nakamura, in April. The novel was the winner of the 2011 Golden Elephant award.
---
discuss this in the forum (2 posts)
|
bookmark/share with:
RightStuf - Anime, Manga and More