News

Fullmetal Alchemist Manga Wins at Japan Sci-Fi Con

posted on by Egan Loo
---

The 50th Japan Science Fiction Convention (Nihon SF Taikai or Japan SF Con/Donbura Con L)
announced
on Sunday that it will give a Seiun Award in the Comic category to the manga
Fullmetal Alchemist
.
Hiromu Arakawa
just
ended
the manga last year, and an original
movie
called
Fullmetal Alchemist: The Sacred Star of Milos
opened
last weekend after the second television anime series
ended
last year.
Studio Nue
illustrator
Naoyuki Kato
(
Starship Troopers
,
Legend of the Galactic Heroes
) won in the Art category again this year. Kato earned the first of his five awards in the Art category in 1979, and he
has
now
won
the award for four
straight
years.
"Seiun Shō" literally translates to "nebula awards," but the Japan SF Con's Seiun Awards are more akin to Worldcon's Hugo Awards, in that the attendees of each respective convention vote on the winners. There is another set of awards, the Science Fiction and Fantasy Writers of Japan's Nihon SF Taishō honors, that are the rough Japanese equivalent of the Science Fiction and Fantasy Writers of America's Nebula Awards. Like the Hugo Awards, the Seiun Awards honor all forms of speculative fiction — including but not limited to science fiction — and related materials.This year's awards ceremony will be take place at Donbura Con L in Shizuoka on September 3.
Guin Saga
,
Summer Wars
, and
Pluto
won
Seiun Awards last year, while
Macross Frontier
,
Trigun Maximum
, and
Rocket Girls
'
Housuke Nojiri
received
awards in 2009.
Japanese Long Fiction

Kyonen wa Ii Nen ni Naru Darō (Last Year Was Probably a Good Year)
Hiroshi Yamamoto
PHP
Kenkyūsha
Japanese Short Fiction

"Arisuma-Ō no Ai Shita Mamono" (King Arisuma's Beloved Demon)
Issui Ogawa (The Lord of the Sands of Time, The Next Continent)
Hayakawa Publishing
(in SF Magazine February 2011)
Translated Long Fiction

Eifelheim
Micheal Flynn
Translated by Yōichi Shimada
Tokyo Sogensha
Released in North America by Tor Books
Translated Short Fiction

"Carry the Moon in My Pocket"
James Lovegrove
Translated by Tōru Nakamura
Hayakawa Publishing
Published in North America by Daw Books in Moon Shots
Media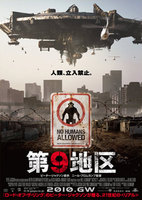 District 9
Directed by Neill Blomkamp
Executive Producers: Ken Kamins, Bill Block
Producers: Peter Jackson, Carolynne Cunningham
Released in North America by
TriStar Pictures
Comic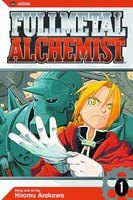 Fullmetal Alchemist
Hiromu Arakawa
Square Enix
Released
in North America by
Viz Media
Art

Naoyuki Kato
Nonfiction

Sa wa Science no Sa
by
Tsukasa Shikano
Hayakawa Publishing
Free Entry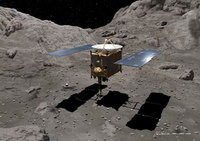 Hayabusa space probe's
return
to Earth
Japan Aerospace Exploration Agency
(JAXA)
Source: animeanime.jp
---