News

Planzet and Dragonball Z S2 Released Monday

posted on

2012-08-26

08:09 EDT
CGI film by director of Negadon, plus next 35 episodes of Dragonball Z.
---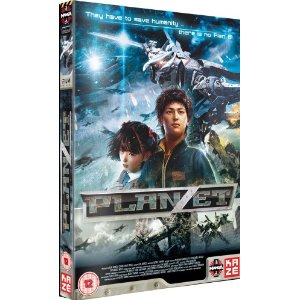 On Monday August 27, Manga Entertainment will release the CGI anime film Planzet, directed by Jun Awazu, who previously made the CGI featurette Negadon: The Monster from Mars. Planzet is set in 2053, when humans are battling for survival against aliens. CoMix Wave produced both Negadon and Planzet as well as the works of Makoto Shinkai. Planzet opened in Japan in May 2010.
Manga will also release a box-set of the second season of Dragonball Z, carrying 35 episodes on six discs.
---