News

Iron Vendetta Robot Anime's Episode 0 Streamed

posted on by Sarah Nelkin
---
Game company Ankama began streaming episode 0 of the Iron Vendetta (Kōtetsu no Vendetta) military robot anime on the Nico Nico website. The anime had been on hiatus since August 2011.
The Ankama website also lists the characters and cast for the anime: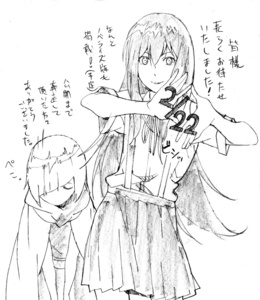 The staff member "miya" at Thumbnail's official blog wrote that there might be a next installment, depending on the number of hits (views) the video receives. She also reveals that the novelization of Iron Vendetta has begun, and that new chapters will be posted on the series' homepage periodically.
The project began as a series of dōjin (self-published) shorts by the unit Thumbnail, but the Japanese arm of the French company Ankama Games agreed to produce the anime. The project was halted in 2011 due to the dissolution of the production division of its sponsor Ankama Japan, leaving episode 0 unscheduled.
---